Commercial Interior Design Trends That Are In Vogue in 2019
Commercial interior design is a complex field requiring constant innovation. Hence, it is no surprise that the niche stays in an evolution phase, with new ideas and concepts entering the mix at all times. A few recent developments in the field are in vogue in 2019, making them perfect for people seeking to spruce up their commercial spaces. You can work with an interior designer to create a brief and execute the project. However, before you get to that part of the process, you should have a brief idea of the trends in interior design for commercial spaces.
Businesses today have to be wary of their responsibilities towards society and the environment as well. This reason is why your interior design has to incorporate some semblance of social and environmental consciousness. In fact, investors consider social consciousness a crucial component of modern interior design. Singapore is home to many businesses that embraced a natural and environmentally-friendly design for their space. As a result, they are attracting interest not only from investors, but also doing their bit to reduce their carbon footprint.
Also, you have to focus on solutions when you are working on your commercial interior design. Working with a professional interior design company allows you to demonstrate your focus on solutions. Every member of the team working on your project should focus on design and come up with solutions along the way. These approaches can help you make the most of modern designs in commercial interior design. Singapore-based businesses can draw inspiration from the following trends:
Psychographics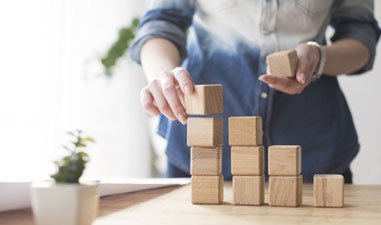 Traditionally, businesses focus on demographics when determining their target audience. The idea behind employing demographics as a tool is coming up with quantitative solutions. However, with psychographics, the focus is on quality. You have to spend time and effort in uncovering the mindset of the end user of your project, regardless of whether you are working on designing a restaurant or a housing facility. The main characteristics you have to account for including their educational backgrounds and even ethnicity.
The concept of incorporating psychographics in commercial interior design is to ensure the design of the structure resonates with the intended audience. Not focusing on these factors can affect the project negatively, limiting the chances of success.
Health and Wellness
People want to live in spaces where they can feel healthy. A majority of reasons why an increasing number of people are facing health issues relate to their surroundings. Do not forget that people spend the best part of their waking hours at work, i.e. away from home. If their workspace does not emphasize health and wellness, the employees' health can be at risk. Therefore, when working on designing your commercial space, keep wellness in mind. An example of this is allowing more natural light into the space, or designing efficient stairs so people do not use elevators.
Natural Elements
The modern, interconnected society thrives on digital, virtual design, which leaves people craving for authentic, vintage elements. You can address their need by incorporating some natural elements in your commercial interior design. Singapore has a tropical climate, allowing businesses to add plants and even natural light at elements of their interior design. Work with an interior designer to come up with creative ideas to add some degree of authenticity to your space.
Sustainability
Going green is the name of the game today, a standard against experts gauge businesses. Modern structures should follow greener techniques, complying with the green building standards. In addition, you have to make sure the interior of the space reflects the exterior. Emphasize on renewability and recycling by providing the required tools and infrastructure. The bottom-line is that you cannot just focus on 'building green'. You have to address the future needs of users when finalizing the interior design.
Connectivity
As mentioned, today, society focuses more on digital connections than real-world relationships. Yet, experts state that increasing connectivity in the physical realm can actually deliver health benefits for people. A large number of people around the world are suffering from health issues simply because they feel lonely and isolated. The sense of isolation is a leading cause for alcoholism and even drug use, both of which can lead to major health concerns. Remove clutter from the space, allowing people to easily access each other and encourage them to interact.
Often, people do not communicate simply because the space they are in is not conducive to the activity. This reason is why businesses should focus on fostering connections between employees so that they feel happier. In fact, studies show that a major factor affecting employee satisfaction is connections with the people at work. Use interior design to ensure they feel happy coming to work.
So, there you have it, an overview of the commercial interior design trends that are in vogue in 2019.