Common Mistakes to Avoid During Home Renovation
Home is one of the most spiritual aspects when it comes to anyone's after-work life. It develops a soulful aesthete in the minds of people. A mutual environment is one of the factors when it comes to bonding ever so lively with your loved ones in an environment you dwell in. Everything needs a fresh makeover and upgrades over time. Home is one of them. Home renovations are proven to bring a breath of fresh air to an environment you live in as well as to your life.
However, the time and thought process behind such a task require a lot of effort. It's not a piece of cake by any means. Investment, hiring the right home interior designer, frequently communicating with the interior designer, selecting the right renovation places, elements to freshen up and more. A focused effort, constant communication and the right set of plans play a key role for a successful home renovation project.
Explained below are some of the key mistakes one makes during the home renovation or revamping his/her home with the interior designing project with the assistance of an interior designer and how to safely avoid the mistakes.
1.Unplanned Investment:
Analyzing where you are going to spend your money is one of the crucial aspects of home renovation. An unplanned budget or an unrealistic imagination can create a lot of problems as your designated project proceeds. One also makes mistakes not distributing the costs to make upon the certain sections of the place they want to be under renovation.

Solution: think like an economist drafting a budget! Sit along with your planner and discuss the things you want to get done. Make a list, amend the priorities and sort the costs accordingly. The priorities are one of the key factors that set the base idea for any interior design company to get work done as per your needs.
2.Ignorance:
A house when broken down usually has chances of showing up small, new issues coming up from past repair works. Broken pipes, wood floor cracks, moisture weakening are some of such profound examples. These issues might seem small for the time being but they can be big trouble if ignored.

Solution: ignorance is bliss but not in terms of house renovation. Fix these small issues as you witness and you won't find yourself consoling for future consequences.
3.Missing the major:
When it comes to home renovation, sometimes some people tend to miss upon the places that ruin their home. This has a major impact on several aspects like resale value and overall vibe.

Solution: prioritize the spaces like the kitchen, main courtroom within your house during its renovation. They stand for what your renovated house will stand for.
4.Bone neglection: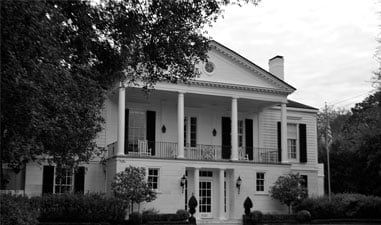 Interior design and all its aspects are cool and all but have you ever analyzed what makes the house stand? The roofs and the pillars, of course. Neglecting them can be a pretty major mistake since they can lead to a crashing home renovation.

Solution: Hire an Interior designer or an expert from a home renovation firm for a right consultancy. Proper pieces of advice will help in reaffirming the roots of your home in the rightest way possible, avoiding breakages.
5.Ambiance: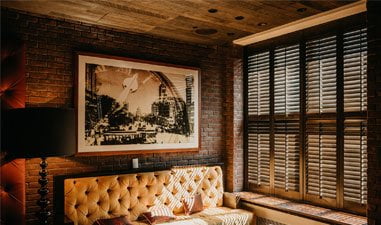 The landscape is one of the crucial aspects of a home renovation. Perhaps what you see is what lets you enact out. Any mess-ups here and you shall find yourself regretting all the design decisions that you forcibly take upon the suggestions given by your interior designer.

Solution: ever dreamt of how you want your house to look alike? Discuss that with the concerned interior designer company and make the magic happen. Beautiful wonders happen when conveyed well.
6.Washroom ignorance:
"We don't do that here": this can be a pretty big mistake if you avoid revamping the rooms where you often find yourself going to refresh yourself. Not just in terms of comfort but it also accounts for degradation in several factors.

Solution: upgrade them as you do your house. They deserve the same level of treatment as your rooms do. It also accounts for the sole cause of improving your house resale value if that is something you consider soon. Washrooms, however, most require a swapping overhaul.
7.Don't DIY!:
When it comes to small chores like painting the house, people often tend to think of it as a drawing paper they used to scribble as a child and think of completing it by themselves. A classic home renovation mistake indeed. Color combinations, suitable colors, textures, and other such paint job aspects are well understood by an interior designer. Plus self-work at first shot would be like as if a toddler filled her drawing with colors.

Solution: do it only if you know it. Utilize the time on several impactful decisions rather than taking the things in your hand. Consider hiring a professional for best outcomes.
8.Stray from cheapness!:
We all want to save money wherever it's possible, right? But trying to save a few bucks can lead to quality degradation in just a short time.

Solution: select the right item in inventory based on its lasting quality. Best choices are the ones that last long.