A comprehensive guide for making complementing patterns in a home.
Home is where the heart is. A home is perhaps the only sole destination where one feels at rest and tends to leisure most of the family activities. This is one of the reasons modern home interior designs try to breathe a liveliness amongst the space of vicinity.
Traditional home interior design is used to adhere to a simplistic approach. While such designs were clean, they lacked an intriguing feel in them. Perhaps, this is one of the reasons why a lot of modern designs don't tend to incorporate plain and solid color schemes in their plans. As a result, mixing and matching patterns have emerged out in the wild as a new trend in the world of home interior design. Here's a brief rundown of the popular styles adapted for making complementing patterns in a home:
1. Determining colors: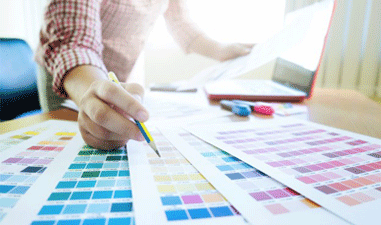 To make patterns, one must go through the process of selecting a color palette for it. This is a challenging process for many since not everyone has the idea of working with color theory to get the right match of complementing colors for the living space. Home interior design company guides homeowners for such kind of basics and offer homeowners a great deal of options for choosing the right kind of palette uniquely for their homes.

Once the colors are decided, utmost care should be taken that the same selection of colors is kept. Bringing In excessive choices can ruin the idea of patterns by creating a visual distortion among the living space. In the end, it all comes down homeowners selecting from a wide range of warmer and colder hues.
2. Distinctive touch: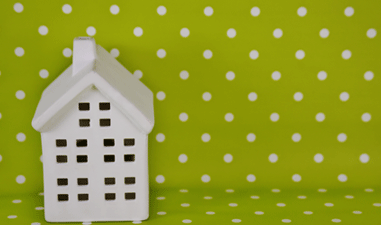 Colors and patterns work best in harmony, allowing homeowners to flaunt an intriguing visual interest and demonstrate house with a bold statement. Trying to combine familiar patterns that have the same kind of visuals gets that popping effect of patterns in the right way.

One of the best examples of such distinctive touches is the polka dot pattern. They not only bring a sense of playful liveliness in the space but also help to complement pillows and upholstery that have a matching accented look. Animal prints are one such similar example that not only flaunt their wild vibes and helps build a bold vibe with other stripped accessories across space.
3. Classic formula:
Patterns are a strange territory to be in for a person who doesn't have a clue about them. There are instances when one might go for a completely abstract pattern choice only to find oneself regretting the choices made during the home interior design process. To be firmly ornate with the choices, one must consider sticking to tried and tested patterns. Such kind of patterns is usually presented by modern home interior designers, giving homeowners to choose from a catalog of hundreds of tried and tested patterns.

Floral patterns are one of such classics. Floral patterns boast a boost of pastel tones that help portray romantic and feminine touch to the living space and have been commonly complemented with beddings, pillows, wallpapers from the past couple of decades. Additionally, such classics also complement themselves well with distinctive patterns like stripes and polka dots. Such classic choices are often made with reference to elements like carpets and other tapestries to be installed within a certain space. Such selections help build up a chic, rustic, retro, and moody vibes across space.
4. Scaling and composition: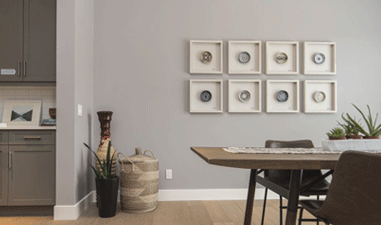 Scaling and composition are one of those terms that one might find too complex in terms of house interior design. However, such terms are often used interchangeably in the world of modern home interior design. These principles take care of patterns and color choices made with respect to a certain place.

Making patterns isn't all about remixing colors on to a template. One needs to take care that a design template also sits well with respect to a certain space. Scaling takes care of this by putting the right kind of elements and design practices into a perspective. On the other hand, the composition takes care of color proportions for a certain design, assuring that no color ends up underpowering or overpowering a space to a corresponding space.
5. Underrated coverage:
A person is likely to complement other elements inside a room whenever one decides to undergo a paint job. These are the times when one is likely to consider assets like furniture, accessories, carpets, wallpapers, and veils in a general context. Going out of such normal context to cover the aspects like unattended corners and all-round coverage can help bring out something much more exciting.

Covering areas like ceilings with a complementing pattern along with room walls is something that is still one of the most underrated practices in the world of home interior design but is known to offer a stellar vibe across space.
These are some of the points one needs to take care of while thinking of complementing patterns in a home interior design. They might seem a little confusing or costly at first, courageous efforts and strong collaborations can help one build a home with the design of their dreams.