Design your Home like Professional Interior Designer – Tips and Ideas
Home is where the heart is. Everyone feels the right type of comfort at their humble abode. There are several factors that everyone can relate to when it comes to their very own home. These factors include memories, favorite locations and more. A good looking home majorly contributes to this factor. Be it a place you have been living for long or the one you recently bought, a good home interior design is essential for good vibes.
The good of a well-curated house interior design is not just limited to the inner ambiance. It also speaks of your taste and style statement. It lets you establish your very first impression among friends and family while also affecting overall mood and emotions. These are some of the reasons as to why one should keep a good interior design as a key priority in their homes.
Hiring a professional interior from a reputed home interior design company is always a preferred solution in most cases. They offer culinary and aesthetic solutions to stylize your home in the best way possible. They take care of every user's needs and requirements while crafting the design for their home. However, interior designers come at a very high operational cost. Sometimes, the cost of operations overly exceeds the actual cost of the design project due to the inclusion of a professional in the project.
The need for an interior designer reduces furthermore, especially when you are buying several assets like furniture, art, décor, elements and such. Thankfully, the Internet has rightfully progressed maturely and has made our lives easy like never before. A lot of resources are available on the web to help while you intake your own home interior design project. A variety of design ideas flow on the internet in the form of social media accounts, influencers, walkthroughs, guides and more.
A little bit of pursuit with a mix of creativity is all that one needs to intake your very own house interior design project. There are always a variety of home interior design companies that readily offer assistance, whether you need guidance or some form of assistance. If you happen to live in Singapore, you can reach out to Zenith Arc house interior design for this kind of assistance. Here are some set of good ideas that can get you started on your journey to your very own interior design project:
Smart use of accessories: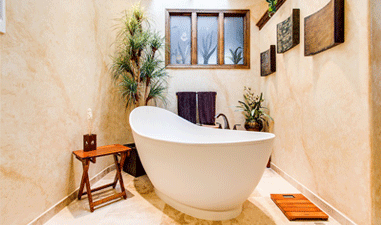 It is a well-known fact that little elements in our spacing contribute to the overall beauty of the interiors. This is a well-preferred option by interior designers. While designers often opt for costly items, one can always get started from the lower ball. Bowls, trays, artifacts, and baskets are some of the great examples one can get started by.
A combination of one element with others plays a major role here. Some of the great examples include putting a small mascot statue or pot plant on a shaded table. Placing colorful glass molds on a clear glass table also seems a great idea. These kinds of additions might seem little, but they boost up the overall aesthetics.
That's not all. Some accessories are utilitarian as well. Baskets are one such accessory. Bamboo and woolen baskets are the kinds to get if you want to stylize smartly. They not only make your home beautiful but also help you in organizing your home by allowing you to fill them with several things that are usually scattered around your rooms. A perfect example is the bathe collage that people often make in their bathrooms using such kinds of baskets.
Palette mix and match:
Colors play a vital role in depicting the impressions and style statement of a person. The colors that are picked from the palette are utilized to paint out your home. Your color selections truly showcase your taste. One of the approaches to select the right set of colors is to get started with at least three shades. Such kind of combinations works in such a way that either of the two colors serves as the main and complimenting colors while the remaining latter serves as an accent color. One can always look forward to a variety of color inspirations around them in daily lives.
If you find yourself facing difficulties choosing the right set of colors, you can always reach out to a reputed home interior design company. In case you happen to design a home in Singapore, you can reach out to Zenith Arc for such Home interior design solutions.
Texture selections: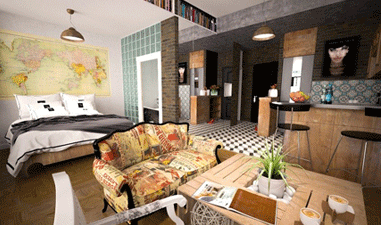 Colors go good when they are attributed with a rich texture. The selection of good textures in the ambiance offers a great way to add more richness in the bright play of room colors. It offers a refreshing vibe while keeping things calm and soothing at the same time. Textures that go along with patterns add a more descriptive and sophisticated look to your rooms. One of the easiest ways to decorate things with texture is by making use of relatively furnished elements like velvet, rattan, silk and more.
Furnishing and woodwork:
Woodwork and furniture have a utilitarian purpose. They can greatly serve as style statements while they serve their main purpose. They can be used to decorate large empty spaces, allowing them to serve as seating while offering an aesthetic touch. An interesting approach to this style would be to add a variety of woodworks, sculptures and designer furniture into your room.
This pretty much sums it up for now. These are some smart tips and tricks one can get started with for a self-done home interior design project. If you are unsure of the arrangements that you did, always remind yourself to capture pictures of before and after the changes and share them with your friends and family for better suggestions. It all comes down to the project that makes you feel comfortable and happy at your home.