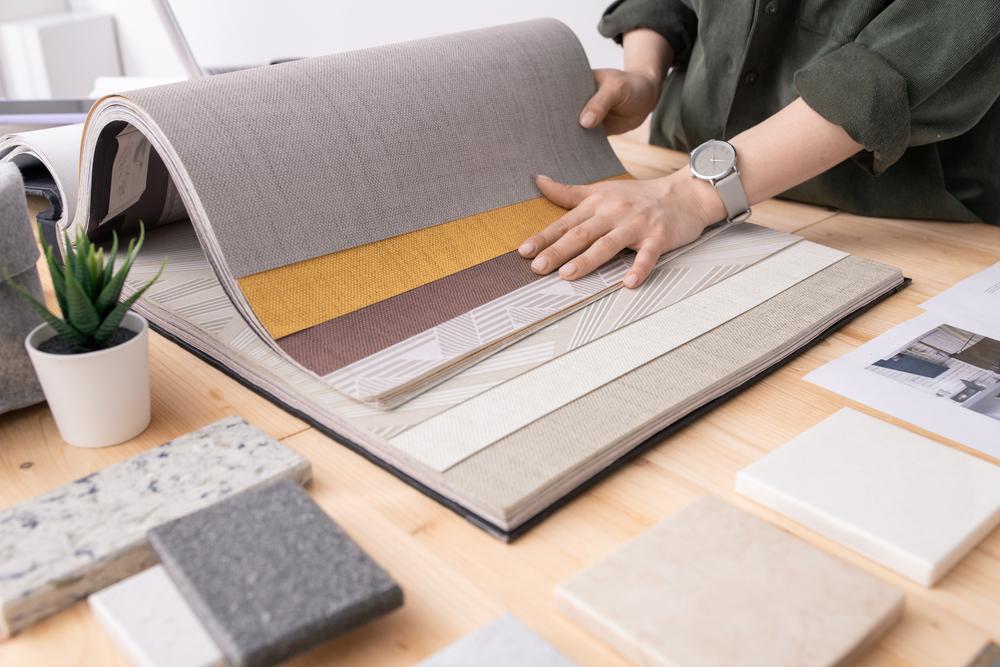 When you're redesigning your home, one of the first steps is to find a reliable interior designer and set up a meeting with them. While the specifics of the meeting will vary depending on the project and the interior design firm in Singapore, there are some general things you can expect. This meeting will help them understand your taste and what you hope to achieve with your house renovation. You can expect to discuss your project goals, budget and timeline. Plus, you'll get some great design ideas from the company to help jumpstart your renovation. 
What should I expect from an interior design consultation?
1. Come prepared with images of spaces that appeal to you
To get the most out of interior design services in Singapore, a good starting point is to communicate your ideas and vision for the project. This can be done through a moodboard, which is essentially a collection of images that represent what you are envisioning for your bedroom, living room etc. Sharing a moodboard with your designer helps them get a better understanding of your expectations and makes the design process smoother. 
Additionally, it can be helpful to have a moodboard ready before you start working with a designer so that you can narrow down your ideas and focus on what you really want. It also makes it easier for them to give you feedback on your ideas and make suggestions for how they might be improved.  
Furthermore, be sure to bring along a copy of your floor plan. Let's say you're thinking of knocking down walls in your home, the floor plan can come in handy to provide a visual representation of your space.
2. Be honest about your budget
When you are planning to decorate your home, it is important to involve your interior designer in order to get the best results. However, many homeowners hesitate to tell their designer their budget, for fear that they will not be able to create a beautiful design within that limit. In reality, working with a designer who understands your budget limitations can actually result in a more creative and beautiful space. 
Good interior design doesn't have to cost a fortune. So before you begin your project, let your designer know how much you are willing to spend. Your designer will be able to recommend solutions to bring about stunning results on a budget. 
3. Don't be afraid to share your ideas 
Remember, your trusted interior designer would want to work with you to create a space that you'll love. By being open and communicative with your designer, you can create a space that is perfect for your needs. Your interior designer may, in turn, show you their past works. It will give you a good idea of the types of projects they have worked on in the past and the level of expertise they have. 
By looking at photos of finished spaces, you can get a sense of what your own home could look like with their help. Plus, it's a great way to get inspiration for your own decorating project!
4. Be patient
Finally, it's easy to become overwhelmed when you're working with an interior designer. There are so many decisions to make, and it can be tempting to rush through the process in order to get your dream home sooner. However, it's important to remember that patience is key. A successful renovation takes time and collaboration between both the homeowner and the designer. 
By taking the time to listen to your designer and thoughtfully consider their suggestions during the meeting, you'll be able to create a space that you'll love for years to come. So don't be afraid to ask questions and take your time making decisions. 
Don't worry – a professional designer can help
Ultimately, an interior designer can help you unlock the potential in your home and make sure that it reflects your personality and lifestyle. If you're looking for help in getting your interior design dreams off the ground, consider working with Zenith Arc. As part of our interior design services in Singapore, our expert designers can offer valuable insight and advice that can make the process much easier – and less stressful. 
Check out our works for condo, HDB and landed property projects.