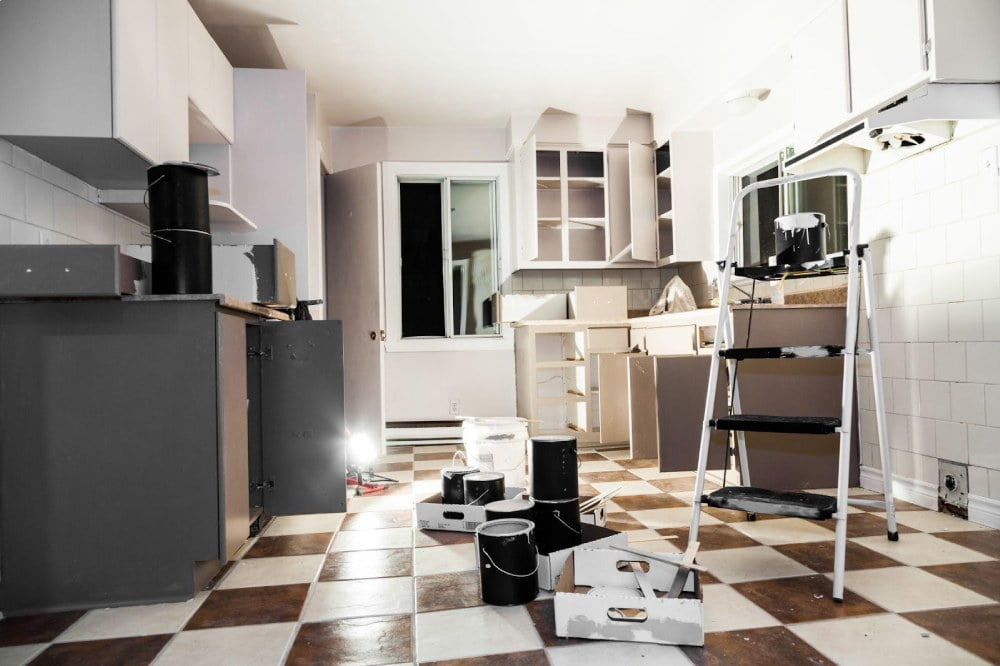 Are you in the process of planning a home renovation project, but feeling a little overwhelmed by the potential cost? You're not alone. Anyone who has ever tackled a home renovation in Singapore knows that it can be a pricey endeavour. For instance, a renovation for a 4-room HDB flat may require a budget of $5,000 to $100,000. Fortunately, there are ways to save on renovation costs without sacrificing quality or style. Here are a few tips to help you keep expenses down. 
How do I reduce renovation costs?
1. Opt for freestanding furniture
One of the most important and costly elements of any home renovation is the furniture. One way to save money is to choose freestanding furniture instead of built-ins. Freestanding pieces can be easier to install, and they give you the flexibility to change your layout in the future. Built-in furniture like cabinets and shelving, on the other hand, may be expensive due to the high level of customisation.  
That being said, built-in furniture offers a great option for those looking to save space as it is designed to fit into a specific area. Thus, if you are keen on installing built-in furniture in your house, be sure to consult your interior designer to discuss your options. 
2. Paint your walls
You can also consider painting your walls to add some character to your home. The best part is, there are endless possibilities when it comes to design and colour schemes. If you're feeling inspired, you can even paint different patterns or textures on your walls. Plus, painting is a relatively easy DIY project that anyone can do. So if you're looking for a cost-effective way to personalise your home, don't be afraid to explore the latest paint trends and get creative with your home decorating.
3. Be open to alternative materials
To save on costs, many Singapore homeowners look for alternative materials that can be used in place of more expensive options. For example, there are plenty of marble alternatives that can give your countertop the same luxurious look. Granite is a popular option that is similar to marble but tends to be more affordable. Other options include quartz, soapstone, and laminate. 
Or instead of purchasing hardwood floors, you may opt for vinyl. Vinyl flooring offers the best of both worlds, combining the natural beauty of wood with durability at a fraction of the cost. By being creative and resourceful, it is possible to achieve the desired look without breaking the bank.
4. Overlay your existing flooring
Homeowners who are looking to update their floors often face a dilemma: should they rip up their old flooring and start from scratch, or simply lay new tiles over the existing surface? While hacking can sometimes be necessary to create a level surface, there are several advantages to overlaying tiles.  
Installing new tiles over an old surface is generally quicker and less labour-intensive. If your existing tile floor is in good condition, there is no need to remove it – simply lay the new tiles over the top for a fresh new appearance. You may need to use adhesive or grout in some cases, but overall, the overlaying process is much less time-consuming and expensive than hacking your current flooring. 
5. Reach out to reputable contractors for home renovation
Homeownership is a big investment and one that requires ongoing care and maintenance. From repairs to upgrades, there's always something that needs to be done to keep a house in good condition. One of the best ways to ensure that your home is well-constructed and will stand the test of time is to work with experienced home contractors. A reputable renovation company will know how to get the job done quickly and efficiently, and they usually have the connections to get materials at a discount. In addition, they can often help you to avoid costly mistakes, such as choosing the wrong size windows or doors for your home. 
If you're looking to hire reliable renovation contractors in Singapore, look no further than Zenith Arc. Feel free to reach out to us for a free quotation. Whether you are planning to knock down the walls of your apartment or create a zen walk-in shower, you can be confident that your home renovation works will be carried out smoothly and successfully within your budget.