How interior design can enhance the look of your house after renovation?
An excellent team of interior designer is at work to create the best examples and products for your home. The internal design and structure of your house can always intimidate the visitors and add to the beauty of your lifestyle as well.
"Getting Right Inside The Interior Designer's Head And Choosing The Best For Your Home"
The perfectly set interiors of houses and buildings are unforgettable. The way your rooms are designed will depict your choice in art, standard of living and patterns. There are many interior design companies and agencies in Singapore that provide a wide variety of interior designing and refurbishing too.
Here is a list of things that you should be made remembered about:
1. Select A Design To Style Your Home Accordingly
An interior designing company should be covering every section of trends and patterns. Especially when you need renovation for your home, you'd love to choose the most attractive interior design for your home and business.
Good looking rooms and halls have an air of establishment to them. That's why it's one of the wisest choices to invest in the interior design of your living and working space. You can be sure of the type of design that you'd like to have once the designer puts forward the most effective ideas and plans.
2. Affordable Designs To Enhance The Beauty Of Your House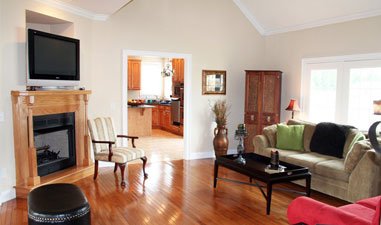 People who admire art are often mesmerized by the beauty of a well-designed room. The level of sophistication that an internally designed room possesses is enormously admirable. Many people are inspired to have a unique design to their houses once they follow their urge to do so.
But the thoughts that hold them back are of their assumptions that it costs extremely to get their interiors designed. The plans that are designed under the wings of these companies are affordable and reasonable at your price to make sure that you receive the best of their service.
3. Decoration Becomes The Core Of Attraction
A well-decorated house is always remembered by the ones who visit it. People with good choices in design have always got their eyes out for the finest specimens of art. An interior of a house that is designed in harmony and accordance with various forms of art can never go unnoticed by people.
It also adds to the value of the house and the reputation of the owner. The interior of the rooms can be flexible as well. There are various styles of designing that are offered to you by home renovation companies.
4. Your Comfort And Coziness Is Always Taken Care Of
You should get in touch with the most renowned home décor agencies that have experienced working with a large number of styles. The coziness of your room is of utmost concern when you are spending a lot of resources in the interior designer of your house or office.
The placement and quality of various elements of comfort such as pillows, sofas, beds, bedsheets, drapery, etc are of great importance while setting the interior of a room up. These designs can be influenced and inspired by your desire of seeking comfort and luxury.
5. Resetting The Interior While Renovating Your House
Before renovating your rooms or house, you should get the interior structure discussed with the home renovation company. It is always better to take time and get in touch with the finest interior designing studio. These companies can make supreme choices and come up with bold, beautiful designs for your house.
It will make the styles of your renovated room estimable, admirable and heartwarmingly peaceful. If you are in Singapore and need to renovate your house you can lookout for the best renovation Singapore providers and have an inkling of their unique flavors of art.
6. Customized Interior Designs For Your House
Home renovation lets you add all the features to your room that you have always dreamed of. Once having the plan discussed with an esteemed designer, you can make sure that the styles are customized to meet your needs and the results look just the way you desired to have them.
A customized look of your house will make your lifestyle multiple times more pleasant and satisfy you with the sense of fulfillment. In a customized house, every single corner of your room will be a sight to your sore eyes and affect your senses in the loveliest ways.
In closing, getting the help of an interior designer to enhance the spirit of your house can be truthfully productive. They will make sure that the features of your house are pleasing and enormously beautiful to look at. You can add the most personal touches to every nook and cranny of your house with the help of a seamless interior.