How to Avoid Being Scammed by an Interior Designer
Singapore doesn't have an official regulation for interior designers and renovation contractors. Moreover, there are few barriers to entry in this industry, which means just about anyone can set up an interior design outfit and start selling their services to homeowners. This has given rise to scams on interior design projects. While you may have heard about a few high-profile cases reported in the new, there are many, many more cases where people were scammed.
So what do you do? We'll look at two important aspects of how to avoid being scammed by an interior designer. First, we'll look at some red flags. If you see any one of these during your dealing with an interior designer, you should get suspicious. Second, we'll go over a few important things you should do before you sign up an interior design team and make any kind of payment.
Red Flags
Exceptionally Good Quotes
If it sounds too good to be true, it probably is. Don't be impressed by very low quotations. Do some research and compare quotes. You should have an idea of what the reasonable costs of your job should be. While you should ask and get a good rate, a very low quote is just a scam waiting to happen.
The total costs will also vary based on the brand and type of materials used. If you are quoted S$18,000 for a job that you know should cost around S$30,000, something's not right.
50% (Or More) Deposit
If your interior designer is adamant that you pay them 50% up front, you should move one. And you should never ever pay the entire amount in advance before the work has even started. Victims are often asked to pay a large amount before the work starts. Once you pay the total amount or a large amount of it, the scammy interior designer will come up with all sorts of excuses to delay the work.
Of course, asking for a small deposit is OK. As a rule of thumb, paying around 15% of the total cost before the work starts is alright. You should only pay the complete amount once all items on your contract have been checked.
Lack of Documentation
You should always ask for the appropriate paperwork whenever it is required. For instance, when you pay the contractor, ask for a receipt. All your transactions should be accompanied by supporting documents. For instance, if your interior design makes up some excuse, no matter how reasonable it sounds, about not having a receipt or some other relevant document, stop there and then.
Sometimes, victims of scams become so paranoid that they make a video of them handing money to their next interior designer! You can avoid this fate by being careful about the documentation in the first place.
Read Reviews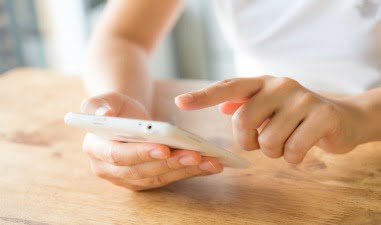 Spend a good amount of time on the internet and read reviews of the interior designer before you sign them up. There's a lot of reliable information you can find online that you shouldn't miss. Even something as simple as a 1-star rating on Facebook can help you spot a scamming interior designer in Singapore.
CaseTrust
It's better to hire an interior design company that is CaseTrust accredited. If a company has this accreditation it means they have undergone workmanship assessment and Case will be compelled to mediate in case there is a dispute. Moreover, the accreditation requires the company to have an insurance bond for customers. This ensures you'll be compensated if you face an unfinished renovation job.
Confirm Physical Location
Although having a physical location doesn't 100% mean the interior design company won't scam you, it's certainly a bad idea to hire one without a site. Visit their location and see how they operate in their office. Does the place look like a temporary location? Can you see a legitimate signboard?
Visit Other Job Sites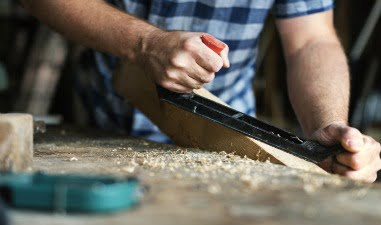 It's a good idea to visit any other sites where there's ongoing work. You can't just trust a file of their portfolio. You need to visit actual sites where they are working to gauge their credibility. Ask the contractor to show you a couple of their other work sites. This not only provides you evidence of actual work being done, but allows you to judge their workmanship quality.
So there you go. You are now in a much better position to avoid being scammed by an interior designer. Keep all the above information in mind as you deal with interior designers. A competent and reliable interior designer can be invaluable. All you have to do is watch out for the ones who are just out to cheat you out of your money. With the right information you can find a great interior designer in Singapore and build/revamp your spectacular home.