How to Design an Illusion of Space for Your Small Place
Small places are not too comfortable. The best interior design companies knows how to make the most of a modest living space. This is even more important for people who don't have the financial resources to relocate to bigger homes in posh areas. Hence, their only option is to settle down in smaller housing solutions. However, the good thing is that they can always hire an interior designer who would do spatial planning and create an illusion of space.
Here are a few measures that can help in creating the illusion of larger space
Extending Space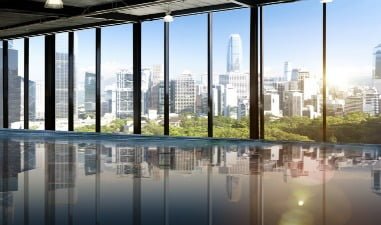 Apartments that have an outside view of open spaces can use this. If you place your furniture towards the window, the outside landscape will automatically become an extension of the inside space and create an impression that the room is larger. This technique has been in use for a long time for the viewer to differentiate the outside with smaller, low-ceilinged space.
Most interior designers use a large window to create this effect while others have been known to place a mirror opposite the view, so that it reflects the outside and create an impression of the outside. Additionally, if the mirror reflects another room; adjacent to your room, it will create the same effect. Similarly, light fittings that hang below the ceiling and shine light at the walls spread light across the surface and create an illusion of space.
Using Color
One of the most common things interior designers do is to follow guidelines in accordance with colour and light effect. They believe that the combined effect of light and colour can play a large impact on creating an illusion of space.
Darker colours usually absorb light and shrink space, while lighter colours give an impression of a larger room. Similarly, exaggerated textured rugs and carpets have the same negative effect. Open flooring surfaces like tiles and timber boards create an impression of space.
Flexible Space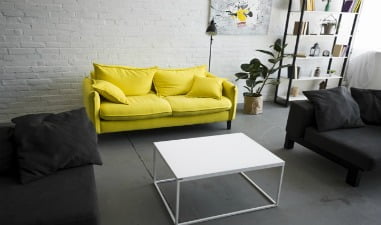 Flexible space means that you reorganise your apartment by changing the functions of the rooms. For example, if you spend most of your daytime in the study; because it receives the most daylight, you can use it as a lounge. If the bedroom is usually used for sleeping only and you spend the rest of the time in other rooms then there is no need for it to be spacious. Often things which are used for one purpose can be used for more. Small apartments can use one built-in cupboard as a store, while the store can be merged into a room.
These days, real estate developers are building apartment with flexible apartment spaces. Such spaces can be used as residences, as well as offices. In some cases, developers have built apartments that have one big hall, with dividers. Occupants can use the dividers to build rooms, as per their requirements, or take down the dividers to enlarge the room.
Furniture
Most interior designer companies in Singapore agree that furniture is an important factor which creates an illusion of space, though in a negative way. Apparently, the more furniture you put in, the smaller the apartment looks. It also doesn't seem comfortable to walk around furniture. Hence, built-in tables TV storage acquire less space and make the room seem larger than standalone furniture.
Window Treatment
If your home is small, you should not hang dark coloured or thick curtains on your windows. Hang light curtains to allow light in. Secondly, install curtains high up so as to create an illusion of height.
Storage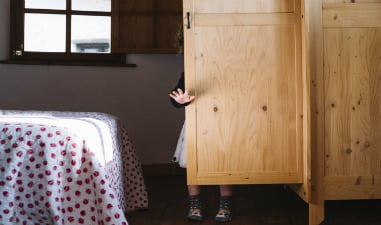 Cupboards and other storage equipment takes up most of the space in a small apartment. In order to create an illusion of space and free up extra space, the easiest solution is to use shelving and storage compartments in the walls. High mounted shelves are also a good option, as these will create an illusion of space and height. Make sure that the cabinets are light coloured and not in contrast with the walls.
Lighting
Good interior designing also utilizes lighting. Effective lighting can change the look and feel of the room. The best way an interior designer uses it to his advantage is by combining the ambience, task and general lighting in a way that they complement one another. Hanging lights, which throw light on a wall which reflects it creates an impression of space. Table lamps also create a similar impression as they too have the same effect on a room's space.
The illusion of space is one of the most important topics in interior design in Singapore and even beyond. Through this, an interior design company in Singapore can impress their clients. The client will not feel claustrophobic in their small apartment, which is a big win for anyone. The above mentioned tips can create such an illusion effectively, using simple measures.