Important Steps to Follow For Successful Office Renovation
Whether you have a single room office or multiple offices which needs to be remodeled for a better collaborative work environment there are certain steps to follow before starting the entire project. Office renovation is a two word statement that involves hundreds of processes. If you have the right renovation partner then the entire process is simple and smooth but if there is glitch in the planning then it can be a challenging project. So in order to get the desired results within the time frame, here are some of the important steps that we believe will be useful to you.
Before starting, it is important to understand whether you want to renovate the existing office that is on lease or will it be extended or you want to start from scratch. Whether you want to just choose specific area, furniture & fixture or entire office needs to be remodeled. Based on the growth factors, you can plan the renovation project. If you are clear with the exact plan then here are the steps that you would like to follow for successful office renovation.
Define What You Want
Before moving to the decision, you need to define why you want to renovate the office. Is it because additional space, smart usage of the space or installing latest technology or enhance esthetics. What are the issues that will happen during the renovation project and phases that will be involved? Specific team or multiple teams to deal with.
Specify the Budget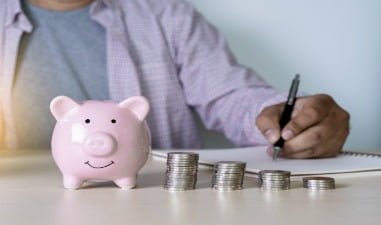 Once you are clear what exactly you need it is important you have the tentative budget slated so that you can align the right team. Having the tentative budget will guide you to stay within the limit economically and understand if the development requires phase wise improvement. Based on the overall understanding and analysis, you should move forward.
Choose the Effective Team
This is an essential step because your decision of choosing the right team will enable you in desired results. Detailed briefing, strong network of vendors, clear understanding of project and experience in small to large renovation project management are important factors while considering the team. If the design is already ready then, it can be executed right away, if not then it is important to finalize the design first. For choosing the best team check their portfolio, experienced team, and qualified people.
Researching is Homework
Researching helps a lot during office renovation projects. If you are aware of what type of structural, designing, aesthetics, or fixture changes you need, you can better align or speak with the team. Also you can learn about the latest appliances, furniture types, lights, lamps, materials, tiles and many such things to use right items and materials.
Complete Schedule of Project
Discuss with the builder or architect team and define the major requirements. Choose the design that best suits your requirements and list of realistic schedule so that the project can be completed within the defined timeline. The schedule should include the designing to procurement and safety to delivery of the project. Allocate sufficient time required for each phase and process to be followed.
Communicate and Manage
Is a two way communication and you can get desired results when you work hand in hand with the hired architect team. Any change in the project should be well communicated by both sides and potential risk should be prevented at the earliest. Necessary approvals and compliance should be taken at the right time.
Conclusion
We hope the above tips are useful and information to draw the right picture for your office renovation. If you in need of best office interior design company in Singapore then get in touch with us and we assure you best service at competitive rates.