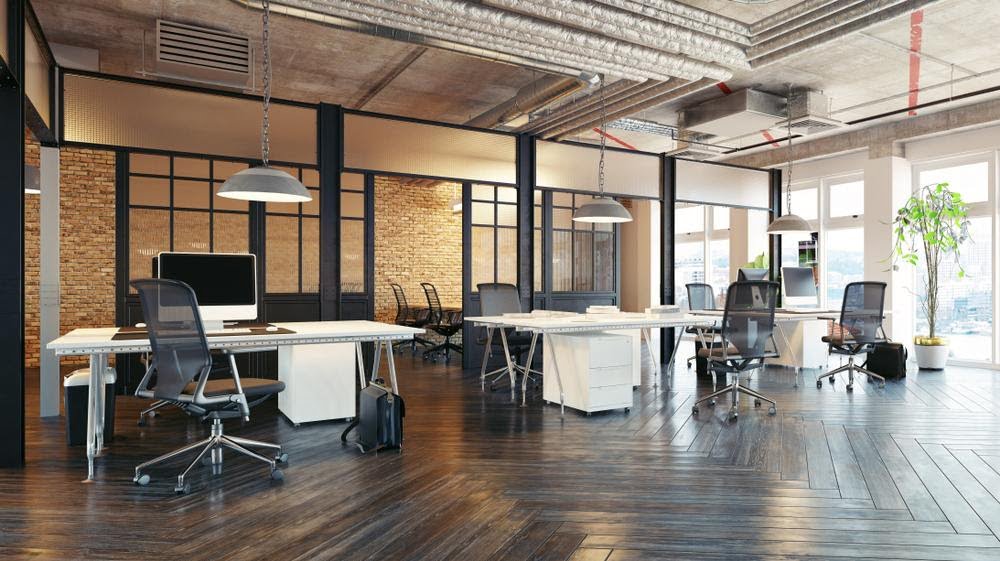 When it comes to office design, one can be sure of the fact that office design trends will continue to change and evolve over time. 2022 is no exception, and there are a few trends in particular that are worth keeping an eye on. In fact, many experts believe that the following trends will be all the rage in workplace decor: natural materials, collaborative spaces and ergonomic furniture.
Here, we'll take a look at some of the most promising office interior design trends for the new year. Keep in mind that these may not be applicable to every business or industry – it's important to tailor your design plans according to your specific needs and goals.
With that said, let's take a closer look at some of the hottest office interior design trends!
Office interior design trends 2022
1. Movable furniture
With 50% of employees returning to the workplace from January 2022 onwards, this means adapting and accommodating the office design to boost staff productivity while maintaining safe distance. The post-pandemic workspace sees an increase in unassigned seating arrangements and more spaced-out workstations. Opt for furniture that can be easily rearranged and removed to allow privacy or collaboration when required. 
For employees who have become accustomed to working from home, ergonomic desks and chairs will also be appreciated to provide a comfortable setting for everyone to do work.
2. Increased need for privacy
Especially as tools like Zoom, Microsoft Teams and Skype are increasingly adopted by businesses, these may continue to be the preferred method of communication for meetings with colleagues or clients. As part of your renovation, it can be useful to consider having a designated area where employees are able to focus on their online meetings without being distracted by other people in the office. Smaller meeting rooms or phone booths can be incorporated in your office design in Singapore to provide a private work environment for video conferences.    
3. Sustainability
If you're like most business owners, you're always looking for ways to reduce your overhead costs and improve your bottom line. One way to do this is by implementing an eco-friendly office design. Contrary to popular belief, going green doesn't have to be expensive or complicated – in fact, there are many simple and affordable changes you can make to your office that will help improve the environment and save you money in the process.
4. Biophilic design
Finally, for the modern workplace, biophilic design must be taken into consideration. Studies have shown that spending time in nature has a number of benefits for mental and physical health. Biophilic design takes this into account, incorporating natural elements into the office environment to improve employee wellbeing. To embrace this in 2022, your office design can include low-maintenance plants, fish tanks as well as using natural features like wood, bamboo and stone.  
Achieve your business goals in 2022
When it comes to designing your office space, there are a lot of things to think about. You need to create a space that is both functional and visually appealing, which can be a challenge. More importantly, you'll want your employees to feel comfortable and productive working in the office. By engaging an office interior design company, you can get help creating the perfect office design for your business in Singapore. 
Professional designers like Zenith Arc have the experience and knowledge necessary to translate your vision into reality, creating a workspace that is perfect for your needs. Let us help you choose furniture and fixtures that are both stylish and affordable. So if you're ready to take your business to the next level, consult with a designer today!