Potential Hurdles That Can Derail Your Home Renovation Project
Renovating your home can prove a great idea if you want to enhance your living space. Or, perhaps you want to convert your existing abode into the home of your dreams. Regardless of the reason why you want to opt for home renovation, you will realize that redoing the design is more affordable than building a new home. This idea proves viable when you are looking for a new home in a decent location. Buy a home in an up and coming neighbourhood that you can renovate to enhance the overall design and decor.
However, you have to plan the project perfectly to ensure you can pull it off successfully. That said, homeowners tend to make some mistakes when it comes to renovation in Singapore. Let's list a few common hurdles that you need to avoid when renovating your home:
Compromising on Material
The one mistake you cannot afford to make is using material that is not up to par. You don't have to break the bank for your home renovation project, but you cannot be stingy either. Buy high-quality materials, so that you don't need to worry about the integrity of your home. In fact, if you use cheap materials, you could actually harm your property's value.
Skipping the Budget
There's a reason why you should not take the DIY route when renovating your home. Work with a professional interior designer to make sure that you can cover all bases. The designer will help you come up with a realistic budget for the entire project. This way, you can enhance your home interior design without spending more money than you can afford. You may not realize this but a majority of the abandoned properties you see are only in that state because the owner ran out of funds.
Measuring Once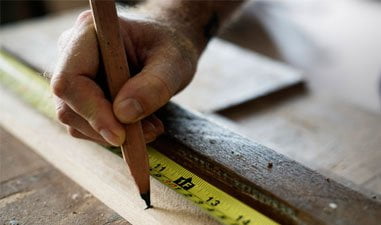 Do note that you cannot afford to miss any of the measurements, even by an inch. A slight misstep here can lead to significant hassle and cost. You have to double-check all the measurements, especially if you are redesigning any room.
Ignoring Natural Light
Do you know that natural light can affect the way a home appears to you? For instance, you might go for a house tour during the day, when the light is shining brightly, pouring in through the windows. However, the home might not appear the same once the sun goes down. Therefore, you have to take into account the amount of natural light your home needs when planning your renovation in Singapore.
Allowing in excess natural light is better, so that you err on the side of caution, if at all. Talk to the interior design company in Singapore you are working with to address your lighting needs.
Picking Trendy Colours
When it comes to home interior design, there are no evergreen trends. The colours that are in vogue at the moment might not be as eye-catching a few years down the line. Unless you want to repaint your home within a few months, you should stick to safe colour choices. Of course, you don't have to suppress your imagination. If a particular colour catches your fancy, and which isn't common in home decor, you can opt for wallpaper instead of painting your home. Or, you can add design elements to update the colour scheme.
Overlooking the Environment
You have plenty of options available today for making your home eco-friendly. If you are renovating your home, you should invest in energy-efficient products. This way, you will not just limit your carbon footprint but also save a ton of money on utility bills. Don't just assume that going the eco-friendly route will prove more expensive, as that is not the case at all.
Selecting Windows Carelessly
You have to be careful when selecting the doors and windows for home. Don't overlook the fact that your choice of windows will affect the home interior design as well as the exterior design. Therefore, you have to consider the functionality of these elements instead of the cost when making a choice. If you try to save money on these items, you might end up compromising the curb appeal of your home, which in turn affects your property's value.
Overlooking Electronics
Older properties generally have electrical fixtures and fittings that are obsolete in this modern age. When you are planning to renovate your home, you cannot ignore the electronics. After all, the last thing you want is a limited number of sockets, which would mean unplugging one appliance when you want to use another. Not to forget, there are safety risks associated with outdated wiring that you have to minimize.
So, there you have it, an extensive list of potential hurdles that can derail your home renovation project. Keep these in mind and you will be able to avoid the pitfalls that might otherwise keep your project from being a success.