Tricks for Smart Interior settings to revolutionize your home
"Heart is where the home is!". This saying truly justifies the importance of homes in our lives. Perhaps, its regarded to be the most comfortable shelter one comes looking at any time of the day. No matter wherever you revolve across the globe, nothing refreshes you like the feeling of resting in your homely ambiance. With the trends of home styling picking up a pace in the last decade, it shows how much people are interested in building a home as per their ideas.
The home interior design industry is picking up quite a lot of traction these days. Be it new home interior designing or home renovations, Interior design companies assure that they turn up a home in the way you exactly want. Perhaps, it's the combinations of little additions that make up a beautiful home. Presented below are some of inspiring clever ideas that can instantly boost up your ambiance.
1. Canes and Bamboos: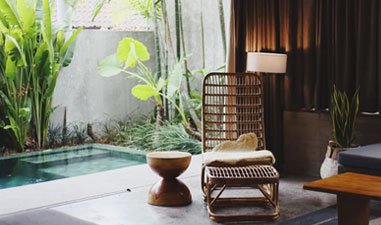 Ecological elements can greatly upgrade your home interior design. Cane and bamboo accessories are some of such unique elements that offer a unique aura to any room. Instead of using plastics, one can smartly decorate home using bamboo or cane accessories like pencil holders, baskets, straws, and many more. Making a flower pot out of bamboo shoots can make a charming addition to your living room.
2. Best out of waste:
We are usually unaware of the items we keep storing in our storerooms. A brief overview of such items can greatly help you in improving your home interior design. This idea can also be applied when you shift or undergo a home renovation. Framing drawings, making sprinklers and pots out of water bottles are some of the creative ideas to get you started.
If you still lack ideas for the same, you can always approach an interior design company. If you are based in Singapore, Zenith arc is renowned for offering smart best out of waste solutions rightful for your home interior designs. Zenith Arc has been in the interior designing industry for a long time and has been offering solutions to a range of clients.
3. Go Green:
Plants are likely to enlighten your home interiors. They spruce a refreshing feeling among the rooms as well as exteriors by eliminating pollutants and offering moisture across the environment. Interior designers often recommend adding the plants which don't require sunlight to be added among the corners of your home. This way, you can decorate your home interiors with colorful plants without having to worry about them drying out.
4. Use rugs: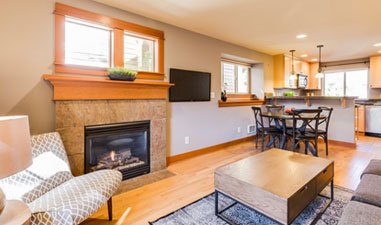 People in the old times used to cover up their housing floors with hardwoods like teak, oak, and other such likes. Such floorings are extremely durable and some are even lasting till date. One would want to preserve such floorings since they are extremely costly. One can do such by making use of mats or rugs. Apart from protecting your precious flooring, it also a touch of your style in your home. They easily allow you to flaunt the textures and fabrics you prefer whilst maintaining a seamless floor across your home.
5. Posters:
If you are into pop or ballads or any media culture, you are likely to have a fan following for a specific group of people. Spacious rooms with enormous walls are usually left blank and offer a very plain look to a room. One can overcome this by applying their favorite artist posters. They not only offer a pop outlook but also offer a sheer array of colors into their respective rooms.
Singapore is renowned for its monuments across the world. No doubts its posters for the same are also quite popular too. Zenith arc collaborates with various partners across Singapore to offer the right set of posters and rugs you are looking for to stylize your home in the way you want.
6. Lighting setup:
This has been a pretty common trend among the likes of bedrooms and events. People can artistically decorate their bedrooms with generic fairy lights to add a glowing ambiance. The lights also serve as beautiful hangers to polaroids.
7. Transparent furniture:
This is a perfect idea for the people who just have had their studio apartments made. Apart from offering an abstract look to your apartment, they also shine a bright feeling among your home decor.
8. Focus wall: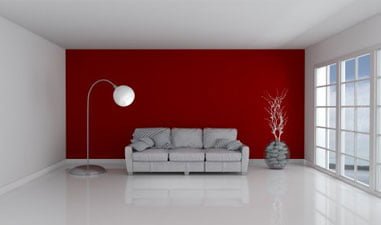 This is one of the unique ways to stylize your rooms. It's not necessary to pop colors on every wall. Focusing to design one wall while adding elements to it can be regarded as one of the most beautiful approaches one can make. A single paint job would add a whole new look to your room's wall.
9. Mix and match: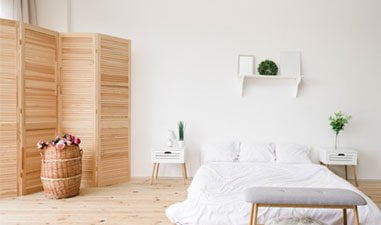 Home renovations and designs are not all about new things. You can always try to get creative by mixing and matching approaches. Not everything you have must be new. One can get creative by combining new and old room elements while recreating.
10. Paint it light:
Bright colors have a lot of advantages. Not only they help in keeping room temperatures but also add a spacious look to any room. They also play an important role in throwing bright vibes all over your home.