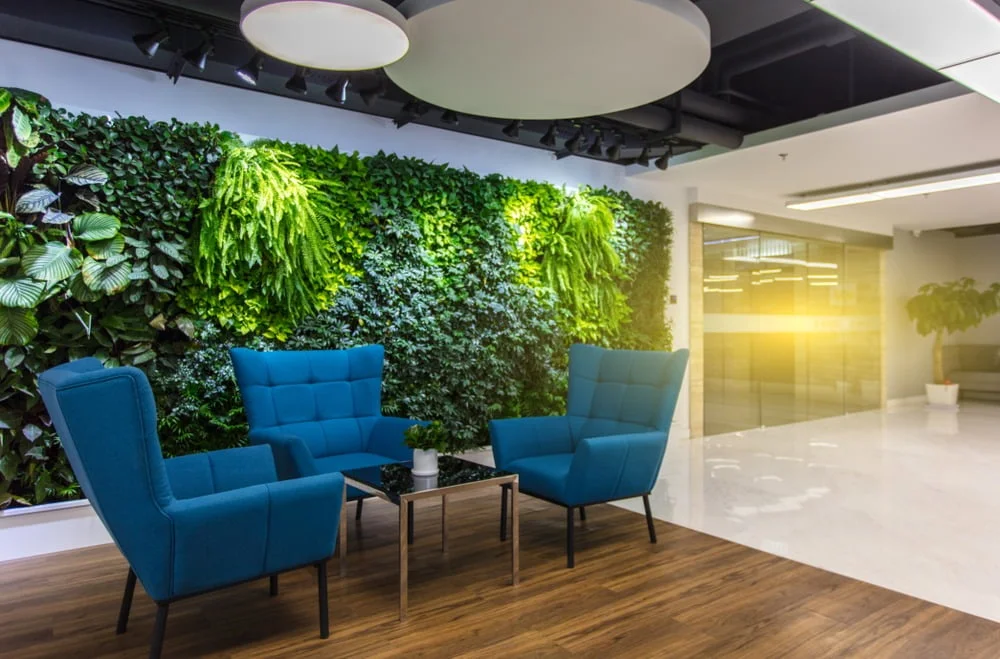 From incorporating green practices in their work operations to reflecting sustainability through the office interior design, more and more businesses in Singapore are making the shift for a greener office design. Not only does it strengthen your brand image, but an environmentally friendly space filled with lush greeneries can also do wonders in boosting employees' productivity. If you're thinking about making your office interior design more sustainable, here are some green office interior design ideas to get started:
1. Introduce nature into your workplace
For starters, the simplest yet most powerful way to achieve a green office interior is by first adding indoor plants into your office space, with smaller ones to adorn the desks. Spider plants and mini succulents are some of the more popular options for low-maintenance plants that are easy to care for. Money plants and bamboo arrangements are also top planter choices when it comes to boosting luck and good fortune for companies. Especially if you're in the process of improving your office interior design, these plants make a refreshing addition that can easily beautify and transform the look of your office.
On the other hand, if you are designing from scratch, you can also consider setting up a green wall at the entrance of your office. Depending on the amount of space available, your interior designer can help you plan out how best to craft your company's green wall. This decorative feature will surely guarantee a statement-making impression on potential clients as well as make a perfect photo-taking spot for company shoots.
2. Opt for sustainable furnishings
Whether you're looking for replacements for worn-out furniture or bulk ordering in advance for your new office space, it is important to keep an eye out for the type of material and finish used. Whether it's recycled, repurposed or manufactured through eco-friendly practices, the right office furniture can help to meet your green design goals while complementing modern interior designs and more. To suit the theme of your office, there is a myriad of stylish yet sustainable options available to put together your desired workplace design. With green furniture, you can also rest assured that it's non-toxic and will contribute to a safe and healthy working environment for your employees.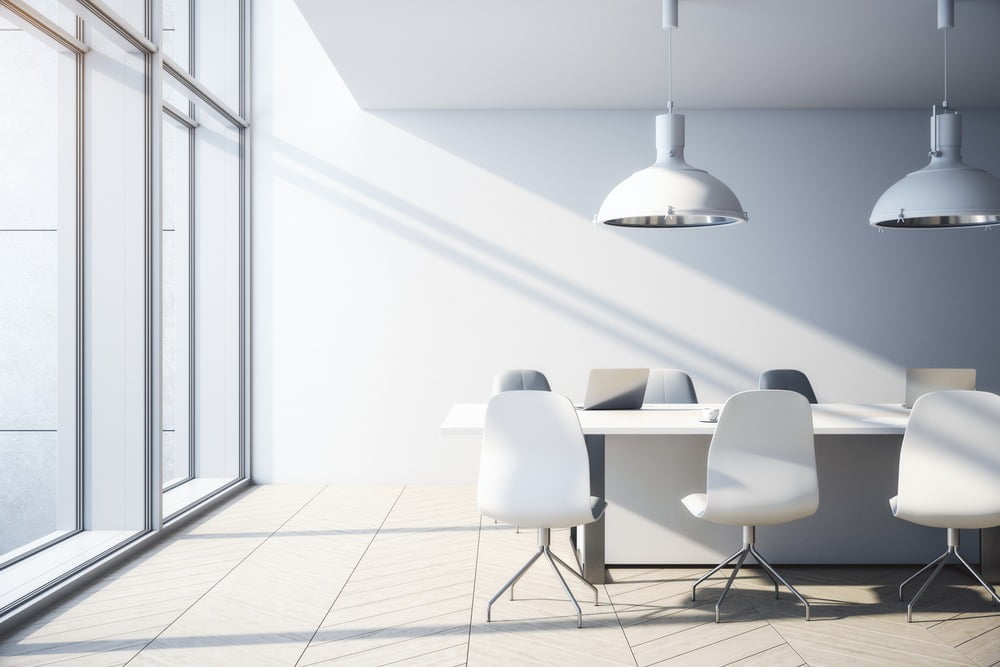 3. Have Your Own Dedicated Home Office
Additionally, you can minimise the use of office lighting by taking advantage of natural light when it's bright outside. This can be easily incorporated by installing floor-to-ceiling windows and doors to make the most out of the daylight entering your office space. With that being said, did you know that light-coloured walls can reflect light? To maximise the amount of daylight available, you can also choose light paint shades that are sure to make your work environment look more open and brighter. Keep the colour scheme consistent with your choice of office desks and chairs for a more cohesive look.
For meeting rooms, pantry and more, there are countless ways to adopt an eco-friendly approach to your office space. Another tip that can effectively reduce your carbon footprint is by switching to energy-efficient lighting, which is highly favoured as a way to save on electricity. You can also consider installing motion sensors that will automatically switch the lights off when the room is not in use.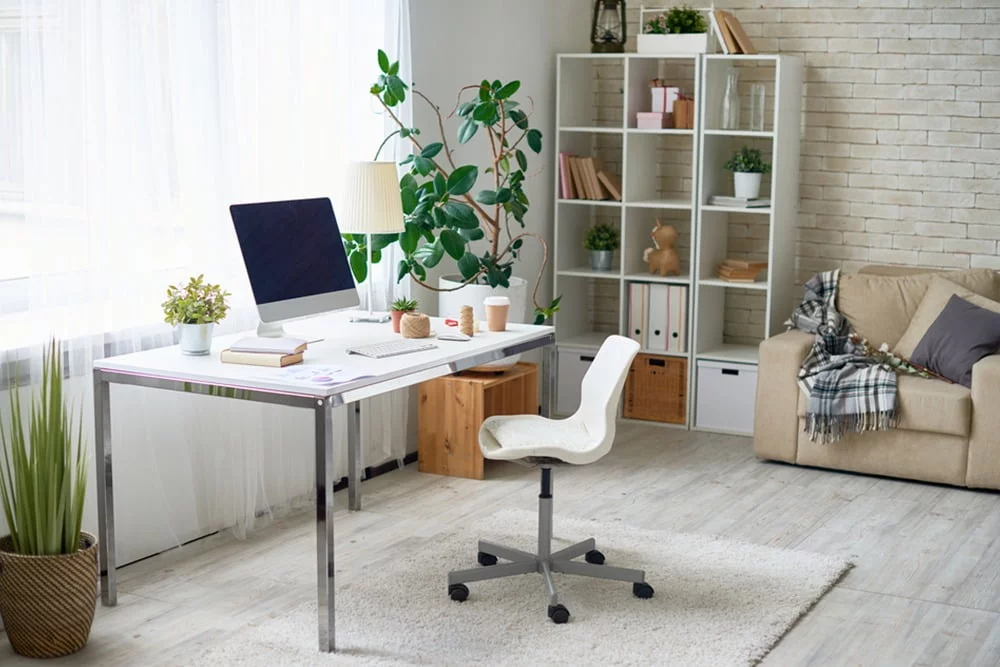 Ready to Make That Change?
Besides going for environmentally friendly alternatives, why not introduce sustainable practices in your business operations as well? Even if it's as simple as adding a recyclable bin to encourage your employees to recycle, you can take it a step further for your company to make a positive impact on the environment. For more green office interior design ideas and suggestions, get in touch with us to find out more. It's possible to achieve an equally, if not more, attractive office look that's environmentally friendly with Zenith Arc.