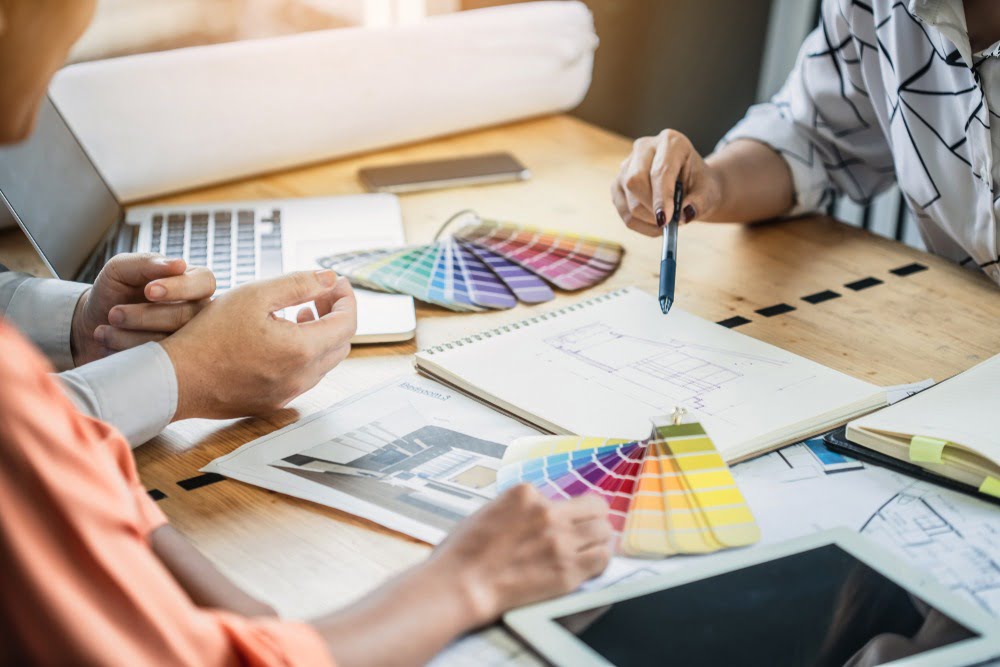 Whether you're planning a new look for a single room or an entire space, having an extra pair of eyes can help you make a better decision for your interior design. If you're on the hunt for a trusted interior design firm for your home or office, getting recommendations from friends and family is always a great way to get started.
But if you are starting from scratch, it can be tricky deciding on the best fit to execute your design needs. To get the ball rolling, read on for tips to choosing the right interior design company that's well-qualified in getting the job done for you:
1. View their portfolio of works
For starters, when reviewing your choices of interior design companies to work with, it's crucial that your desired interior aesthetic first aligns with the firm's capabilities. Besides taking into account their years of experience in the industry, you'll also want to check out their past interior design projects. Evaluating their previous works can give you an idea of their specialised range of styles as well as the vendors they work with. Ultimately, working with a like-minded interior design company makes it easier for you to communicate your personal design preferences.
Additionally, just by browsing through their featured portfolio, you may also discover certain materials you'll like to incorporate into your own interior. This can be extremely helpful if you have yet to decide on what you want to achieve out of your space. During this time, pay special attention to the various home themes and obtain inspiration from there.
2. Understand their level of involvement
So now you've got several candidates in mind, what's next? When engaging an interior design company, it is also vital to set expectations from the start. For example, you may be particular about certain aspects of the design process and want to be closely involved. It is worth noting their level of involvement in your project and iron out any important details with them beforehand.
With that being said, keep in mind to check what's the estimated project timeline as well. Depending on how on the ball the interior design company will be with your project deliverables, you'll ultimately want to make sure that you're able to move into your new home as scheduled.
3. Get confirmation on their charges
With all that covered, it's time to take the various prices into consideration. Different interior design companies charge differently, which can include an hourly rate, pre-fixed sum, flat fee etc. Some may also offer promotional renovation packages for homeowners in Singapore but take note of the type of services covered. The last thing you want is to realise mid-way that while the price meets your budget, you may not get the full help you need.
It's essential to discuss your budget upfront with potential interior designers, after which you can see which company best enables you to make full use of your renovation expenses without compromising on quality. Take your time to carefully consider your options that can save you from expensive mistakes – and at the end of the day, have peace of mind that you're creating a home or office that you'll truly love.
4. Finally, check their qualifications
Before confirming your pick, don't forget to check on their qualifications. Equipped with interior design-related certifications, this can back up the company's credibility and give you complete assurance.
Here at Zenith Arc, for instance, we are BCA-registered and CaseTrust-accredited. And most recently in 2020, we are also proud to have attained the SuperTrust award from Qanvast so our customers can feel at ease knowing that their home and office design projects are in good hands. To find out more, you can check out our accreditations here. Interested to get started with us? For more information, request a free consultation and quotation today.