Great Designs for Great Businesses!
Commercial Interior Design Services in Singapore
With years of experience in the interior design industry, Zenith Arc is one of the best firms for commercial interior design in Singapore. Our creative team of interior designers are focused, experienced and are well attuned to the needs of the modern workspace.
Our creative and modern house interior design ideas transform your commercial space to help enhance your brand image. Utilising the latest design trends and industry standards makes us one of the most trusted commercial interior design companies in Singapore. We have put together many offices and commercial properties with our commitment to developing the best commercial interior designs that suit your needs. Zenith Arc's interior designers transform ideas from our client's imagination into spatial realities. Our background and experience working with different materials and finishes makes us more than capable of integrating modern furniture styles and accents into various types of commercial spaces.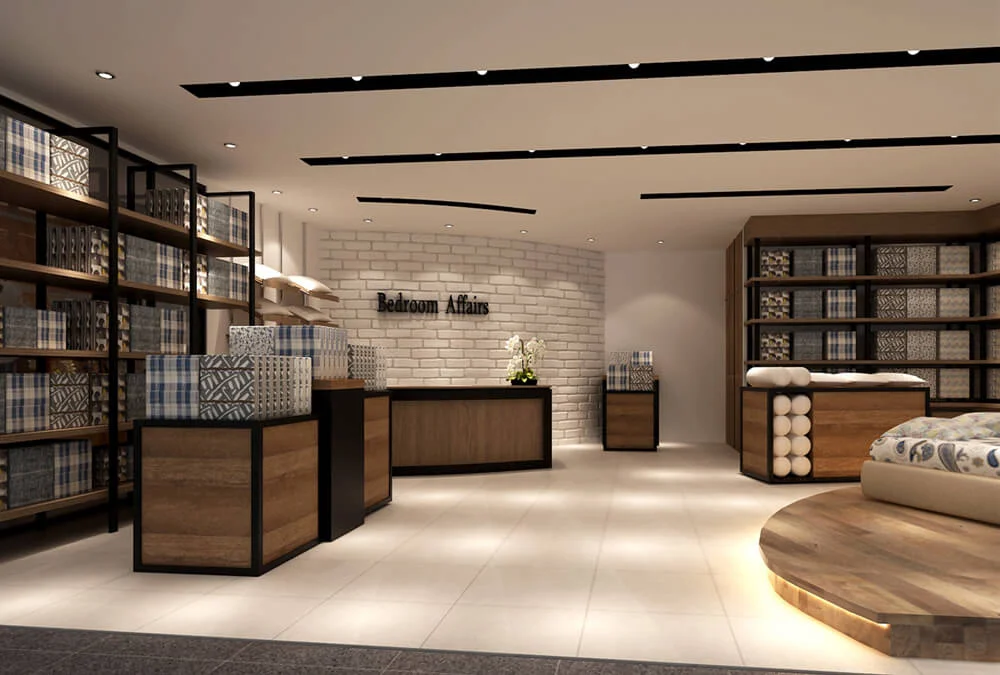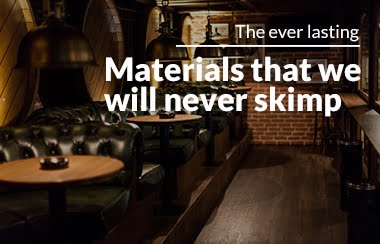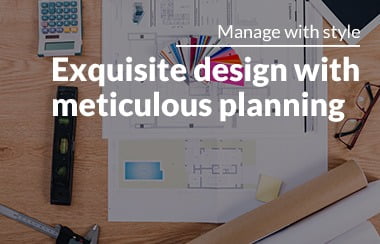 Our unique approach is our strength of creativity
The interior of any property, whether it be a home, office or commercial property, has an impact on people's productivity and interactions within the space. There are so many aspects that need to be considered when renovating a business or a  workplace — from ensuring the usage of the right materials, infrastructure and lighting  to the installation of features that empower convenience — makes it challenging for an individual to oversee them all. This is where we, as a professional commercial interior design agency, come in.
Zenith Arc is known as a commercial interior design company that possesses a unique approach towards offering the best-in-class results to our clients. Our services are backed by the knowledge and vision of experts who truly take time to understand our customer's requirements.
Beyond our capabilities in providing customised commercial interior design ideas and world-class services, you can count on us to always focus on our client's brand image and follow the principles of designing concepts. Going the extra mile to understand each project's requirement and address our clients' concerns, our experts have successfully delivered innumerable commercial office fit-outs to businesses across Singapore.
Consultation
The most important thing in any business is to first understand the requirements of the client clearly and thoroughly. Our expert commercial interior design team will have a direct meeting with you to gather all details.
Space Planning
When it comes to interior design for commercial properties, understanding the space is imperative. We will try to utilise the space in the best way possible.
Business Type
All businesses are unique. Similarly, we do not use the same designs for clients with similar business setup. Whether you are a retail or commercial business, our designs will be exclusively tailored to your business.
Renovation Process
The process of renovation starts once the design, budget and materials are finalised. Based on the design, materials and man-days necessary, the timeline is then defined.
Handover Process
Once the renovation process is completed, our commercial interior designers in Singapore will give you a tour around your new business workplace. You will be given comprehensive details and know-hows of the latest features.
Contact Us
If you need more information regarding our commercial interior designing services in Singapore, please do not hesitate to contact us.
What is

Commercial Interior Design?
Any space where business is conducted, for example a retail store, falls under the scope of commercial interior design. Our interior designers at Zenith Arc are equipped with the skills, experience and industry knowledge needed to organise and execute commercial interior design projects to a high level of success. Homes and businesses serve different needs, therefore good commercial interior design solutions vary from residential interior designs. Residential interior design focuses on creating a comfortable and relaxing living space for homeowners. On the other hand, commercial interior designs, whether for a classic office workspace or for a service-oriented business like a spa or a restaurant, ultimately seeks to increase the space's functionality, beauty and the company's financial profits, all without compromising on style or aesthetics. An attractive and well designed space goes a long way in establishing a brand's image and perception of commercial viability.
It is the job of a well-rounded interior design firm to come up with effective design solutions for commercial spaces that keep in mind a company's daily workflow and necessary access to resources. This ensures a practical, positive and intuitive experience for employees and clients alike, which will in turn contribute towards customer and employee retention. Additionally, a good commercial interior designer will be up-to-date with, and have necessary knowledge of, all safety requirements and mandatory guidelines and standards for the physical spaces and structures they're working with.
We Create Striking

Commercial Interior Design Solutions
All businesses expect the best interior space compared to their rivals.  Here is where our commercial interior design firm comes into play. We apply a unique approach to all projects we undertake. To cultivate your business values and goals into your workspace, our interior design team pays attention to detail, assesses every space and creates a design that transforms your ideas into reality. We will consult you on your design preferences and special operational needs to inform the direction of our designs and prioritise the key aims of the project. We also take into consideration market trends in your specific sector to refine the final design concept for your commercial space.
We are a reputed commercial interior design company and a leading supplier of modern commercial workstations across Singapore. At Zenith Arc, our interior designers take pride in helping companies renovate their spaces, by making use of every square foot of their floor plan. As a renowned interior design company in Singapore, we boast a team of the industry's best interior designers, who have the ability to deliver sophisticated and unique designs. We work by dividing our commercial projects into different phases – these include: requirement gathering, planning, project designing, execution and maintenance.
Our inspirational ideas, artistic work, efficient project management abilities, and use of the latest technologies sets us apart from other commercial interior design firms in Singapore. We value clear communication with our clients and transparency in our work processes to deliver effective and results
Our vast experience and innovative ideas will positively impact the atmosphere of your commercial space. If you intend to renovate your commercial space or improve your work environment, reach out to Zenith Arc, the one-stop platform for interior designing. Contact us at +65 9061 5051 for more information regarding our commercial interior design solutions – we are always here to help you.
FREQUENTLY ASKED QUESTIONS ABOUT COMMERCIAL INTERIOR DESIGN
1. How experienced is Zenith Arc in the field of commercial interior design?
Zenith Arc is extremely experienced in commercial interior design, and our team of experts has all the knowledge, skills, and resources to tackle all commercial interior design projects no matter the type and size.
Check out some of
our completed commercial interior design projects
.
2. How much does it cost to work on interior design for commercial spaces?
As each commercial interior design project is vastly different from another, there is no sure way we can confirm a fixed fee before hearing more about the project. It depends on numerous factors—scale of the project, preferred materials, and complexity of work are but the tip of the iceberg.
Get a free quotation from Zenith Arc by providing us with more details.