Designed without flaws, guaranteed to advice
Home interior design in
Singapore
At Zenith Arc we understand that house interior design is an integral part of everyone's life which reflects your personality, taste of the things you like and quality time that you spend with family. Our aim is to create a perfect home which brings design to life. Each client is unique and so their requirements, at Zenith Arc we clearly understand this and offer fully customized home interior design service that incorporate unique approach, modern interior and beautiful aesthetic look. We are helping you to as an interior designer to create the next chapter of your modern home, whether it is a house interior design or home renovation project. Our interior designer do this by customizing the house journey to suit you, your family and your home. Check out our modern home interior design portfolio to gain more insights of our work.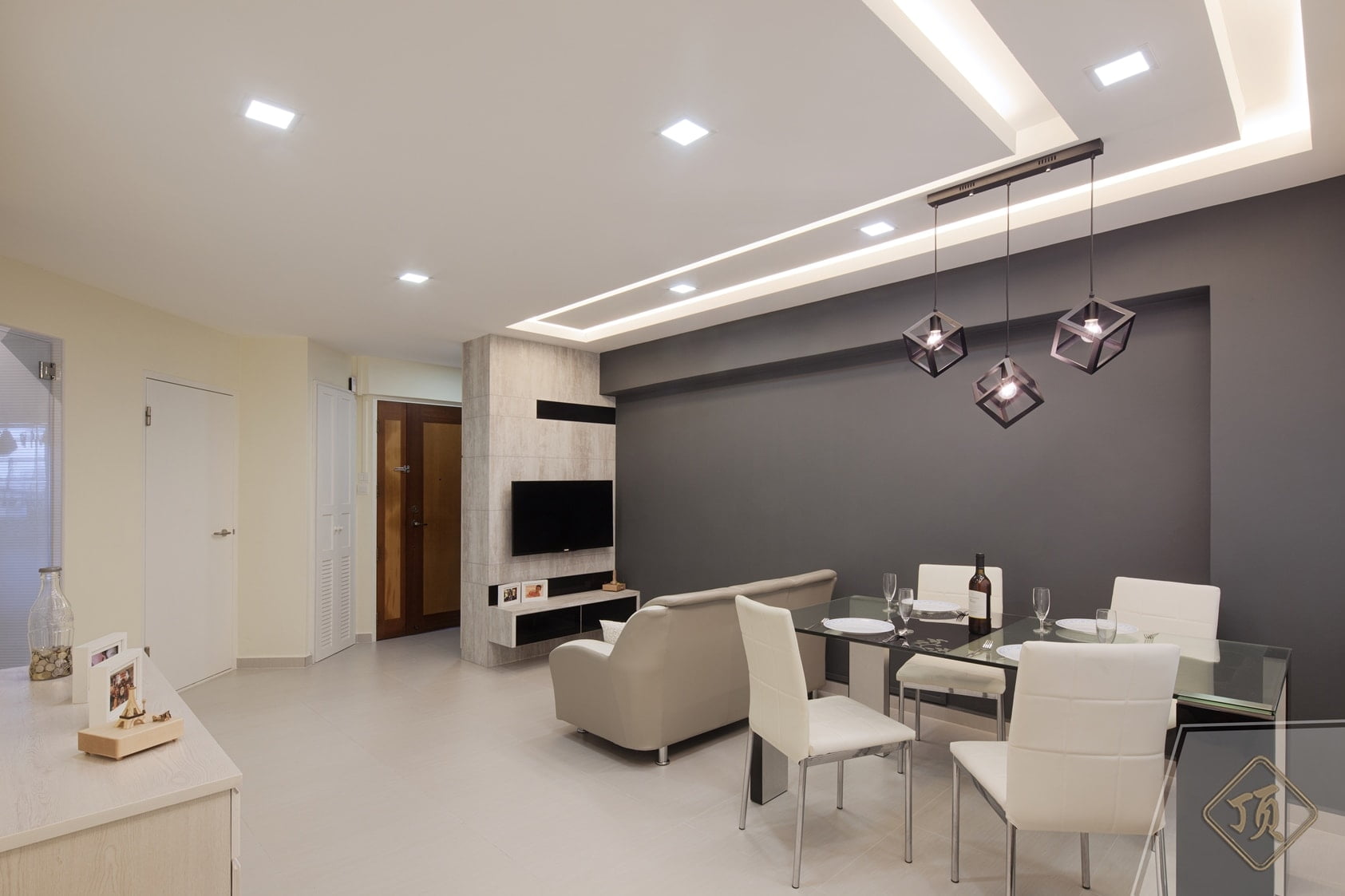 Process driven house interior design approach
The important thing in any modern home interior design is to utilize the space intelligently, right infrastructure at right place and best use of lighting. The char of house interior design is to make even a small room look larger. So when we start understanding and observing the space availability in detail then we majorly focus on the idea of your dream home and what is your requirements. We tend to get the complete requirements on the table, analyse the current market trend, identify the best possible ways to enhance the expectations of the client and then create the final blue print.
We take a complete holistic view of your property when it comes to home interior design. We do analysis of your property, your lifestyle, your requirements and your expectations while creating the blue print. We ensure that your living room, kitchen, balcony, bed room, bathroom and even the store room matches your taste of design. As a leading home interior designing company in Singapore, we believe in bringing your dream house to life with our expert touch. Please take a look at our house interior design portfolio and call or email to set up a consultation.
Consultation
We discuss with our customers, internal team, vendors and expert consultants before starting the house interior design for every client.
Space & Design Planning
We analyse the space available and required to utilize it in the best way possible. The entire designing plan starts with the space planning.
Confirmation of Contract
We identify the best designs that suit your lifestyle, infrastructure that matches your personality and map your expectations to our designs. So once everything is in place and budget is approved, we move to the contract confirmation.
Material Selection
Building a sustainable design that lasts long for several years is the sign of perfect home interior designing. For best results we only use best in class materials and high quality products.
Renovation Process
Right from the unnecessary structure to outdated furniture and making new space to implementing latest infrastructure is what covered in the entire renovation process.
Handover Process
Our team will give complete tour and know-how of which things are installed where after the successful completion of the modern home interior designing project.
Make your dream home with our
interior design
At Zenith Arc we understand your emotions attached with your home. We respect our client expectation and create extraordinary living space that match with your expectation. We take unique approach for every house interior design project and we take pride in bringing your ideas to real life with our design. As one of the leading home interior design company in Singapore we are committed to provide highest customer satisfaction and creative solutions for every project. Our team of experience interior designer beautify your living space and give aesthetic look to your home where you love to live. If you are looking for modern home interior design or contemporary design for your house, our team is capable in delivering your dreams home into reality.
Visit our work section to see our extensive portfolio of completed work. Contact us on +65 9061 5051 or drop an email at jordan@zenitharc.com.sg to get cost estimation for house interior design work.