As with many homeowners in Singapore, mapping out your interior design can be a daunting task – more so if it is your first time decorating your home from scratch. Yet, at the end of the day, it's a truly rewarding experience to put together the things you love and see what you've achieved after months of planning. If you are keeping abreast of home decor trends as a guide for what you want for your dream home and office renovation project, we've summed up the top trends that will stay consistent even beyond 2021. Continue reading to discover what's best for your own interior design.
1. Go Yellow-Gray for a Versatile Mix
For starters, did you know that PANTONE 17-5104 Ultimate Gray and PANTONE 13-0647 Illuminating make up Pantone's colours of the year? If you've grown out of your grey interior design, for example, consider adding doses of yellow to create a more unique space. This colour palette excites in all the right places yet does not go over-the-top. Bringing out the personality of your overall interior, the combination of subtle grey and bright yellow makes a refreshing change when done right.
2. Be a Showstopper with Eclectic Interior Design
Want to add more pops of colour to your abode? You can truly mix and match with different shades and textures – coupled with a combination of various interior design styles – to pull off the full look of eclectism. Through eclectic interior design, you'll love how the contrasting elements come together to make your home a striking statement. To retain its appeal in years to come, take your time to thoughtfully curate your home and enjoy the creative process as you portray your unique take on the eclectic aesthetic – one that's bound to leave your guests in awe.
3. Have Your Own Dedicated Home Office
Besides decorating your home with your favourite interior design style, these living spaces are also increasingly prioritised as a place for both function and comfort for many in Singapore. As more people spend their time working from home due to the pandemic situation, it is important that the overall design theme does not distract and instead, boost the conduciveness of your space. For instance, if your dining table currently doubles up as a workspace, consider switching up one of your rooms into a home office.
On the other hand, if you already have a home office but want to optimise your space to the max, it can be useful to hear from an interior designer how to create a highly functional space tailored to your needs. To increase your productivity in the comfort of your own home, it's a great time to start exploring the various furniture placements that suits your home – especially as the new normal is here to stay.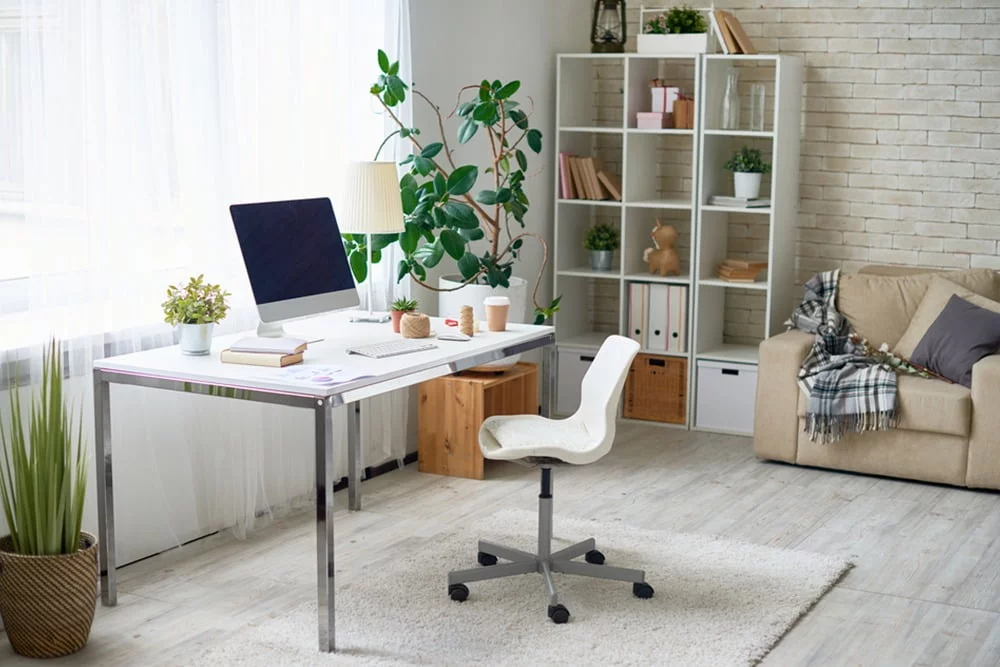 4. Incorporate Natural Elements
This 2021, why not introduce earthy elements like natural wood and other organic materials into your abode? The idea of eco-friendly and sustainable interiors is also highly sought after in Singapore as more people start to recognise their impact on the environment. The easiest way to get started is by simply adding plants around your home – and you bet it'll look gorgeous against modern interior designs. The best part is, you'll enjoy a better quality of air when you bring the outdoors into your home. From opting for environmentally-friendly finishes to taking advantage of natural light, there are tons of greener alternatives to keep an eye out for as you browse your furniture options. Or if you are working with a boutique interior design firm, you can better discuss the plethora of design possibilities when it comes to reducing your carbon footprint.
Make Your Home Uniquely Yours this 2021
For a home that's fully customised to your needs, it can save you both time and effort when you consult a reliable interior design service. Whether you want a beautiful colour-filled living space or create a more inspiring work environment at home, check out our blog for more interior design tips and get started with Zenith Arc today.