Interior Designing Tips to Live Large in a Small Space
The interior of your home says a lot about you, it's an extension of your personality at some point. We all know that to build a home required a lot of effort and if it is a large home then you have the freedom to stretch your home interior imagination and can go for elaborate home décor. But what if you have a small space and want to fit in everything you need systematically and want to have a fascinating interior design for your small home.
To decorate your lovely small home you will need a little bit of creativity so that the interior of your small home can make it look spacious and beautiful. There are so many interior design companies available in Singapore who have experienced interior designers who will help you in decorating your small home at an affordable rate.
The following are some small home interior design ideas suggested by professional SG interior designers that would make your space look much large while maintaining style.
1. Waking Up Your Home with Natural Light: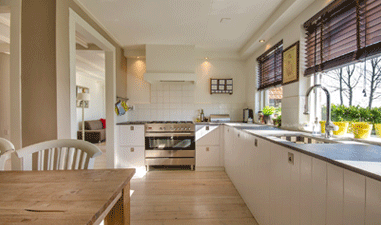 Natural light will eventually enhance the whole aesthetic of a home and can change you and your home's mood. Natural light will make your home interior feel larger, with the help of versatile window treatments the natural light can be maximized within the room.

Apart from the visual benefits that the natural light delivers to your home interior, the natural light also good for your body. It increases serotonin in your body, happy chemical and helps you to stay productive throughout a day.

From the window you can see scenes of trees, clouds on the sky, bricks these are can chase away the dullness and bring color into your room and this would result to make you and your guest feel refreshed and energized.

Therefore, it is always beneficial if you would have a larger window to make a way for natural light to enter into your room also if the view around your locality is no so pleasing so you can cover it up with plants or flowers.
2. Adding Mirrors to Give Bigger Illusion:
Placing mirrors can do wonders to your room, mirrors can reflect natural light and make your room brighter during the day, and placing a mirror on the walls and glass tabletops will give an illusion of a bigger room or give your room a more open feel.

For the interior of a small home, adding a mirror gives a cheerful and spacious vibe and spread lights evenly within the room. Adding a mirror to home décor would do the following things:

Brightening Things Up- Mirror usually reflects natural and artificial light also, it catches the sunlight at its best this is the reason placing mirror can brighten the atmosphere of the room and it notably aiding you by bouncing light in the hidden haunted corners by making them seem harmlessly large.
3. Use Light Colors on the Walls and Floorings:
Color of the walls play a major role in the appearance of your home, use of bright colors on walls and flooring make your room more reflective and make your home feel more open and airy. The light colors can contribute to enhancing the growing energy into your home and help in creating a happy atmosphere.
Here are a few bright colors which you can use on the wall of your home:
White- Apply a coat of white paint on the walls of your home, it will instantly make your rooms appear larger. This is because the white color is reflective and give an illusion of a larger space.
Pastels Color– These kinds of colors add a right tone to the walls of your home, if you are looking for soothing interior space then you can try the pastels color to the walls. These colors will make the look and feel of the room much larger as pastel colors bounce natural light around more freely.
Yellow- This color is very cheerful which stimulates positivity and optimism inside a room. Applying yellow color to the walls can potentially create a warm and welcoming ambience that makes you and your guests feel comfortable.
4. Use Storage Space:
Preferring smart storage ideas for the interior of a small home do wonders, to make your room looks spacious the simplest thing you could do is removing all unnecessary items in the house. You can indulge in different ingenious storage designing ideas that would help you expand storage space in your home.
Some of the smart Ideas for Tiny Living:
Modular Seating For Living Room – Mix up the modular sofa, this has individual pieces that can easily be moved around as per your need and required less space hence, make your living area look bigger.
Occasional Table– If you are not having enough space to keep a table then go for a fold-down design table. This table can easily fold flats against the wall when not in use. You can also keep some fold-up chairs or stackable stools nearby.
Use of Hanging Boxes or Shelf – You can invest in creating a feature wall that has a storage system, hanging boxes or shelf is used to store different items like books, décor pieces, or display accessories. That would give your room an illusion of a bigger space and storage space that makes it pop.
5. Try to Reduce Walls and Partitions:
For the interior of a small home, if you have a luxury of taking down some walls which are not structural so this would make your house looks bigger. You will get so many other interior designing ideas form the talented interior designers in case you need privacy so you can replace the wall with glass partitions.
6. Say No to Bulky Furniture:
So you know that you have a limited space, heavy and bulky furniture that goes all the way to the floor can visually take up a lot of space. Try to pick furniture with exposed legs and also, keep only what is essential and functional. The less you have furniture, the more space you will get within a room.
Final Words:
If you live in Singapore in a small home and want to renovate, so from this blog you will get some of the creative small home interior designing ideas to decorate your lovely small home which is suggested by popular SG interior designers of the best interior design company. In case you are looking for best interior designing tips than this blog would help you out.