Successful Home Renovation Tips
The word 'home renovation' itself implies that you are thinking of upgrading the old structure because you want to make your house look more beautiful and feel more comfortable. Home remodeling and regular maintenance are strongly recommended as this will help in extending the useful life of your home and retains the market value of your property.
We all know that home renovation takes time and there are several steps that you need to be aware of for ensuring your home remodeling goes as smoothly as possible. Give functionality and fresh look to your house by renovating it and positively alter your lifestyle is quite a challenge.
It is an excellent idea to get your home renovated so that it could be done to meet your requirement for accommodation. Here are the essential steps that you need to know to complete a successful home renovation.
The following guidelines regarding renovating your home will make you well prepared for your project:
1. Discover Your Decorating Style: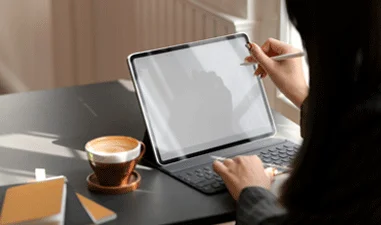 Before you can start with any home interior designing project, you need to have some sort of idea and inspiration about the style in your mind. When it's about discovering your design style, it doesn't mean you should limit yourself to one particular look. Label or trend rather it is all about knowing what you love so that you wouldn't be overwhelmed by all the choices out there.
If you are thinking about where to start choosing the decorative style then here are some tips which might help you to find the perfect styling for your home:
Browse Magazines: Flip through magazine pages or home décor catalogs are a great way to get some amazing home design ideas.
Check Online: Browsing online is the easiest and effective way of getting home décor ideas, there are different platforms available from where you can get some amazing home renovation ideas and Pinterest is one of the inspirational sites that offer all types of gorgeous interior design styles according to your desire.
Pay Attention to the Exterior of Homes: You can also get home designing ideas by paying attention to the houses that are in your city or town that you saw while you drive around your city.
2. Calculating Home Renovation Budget:
Set a budget estimate for your home renovation project by examining the finances to decide how much you can afford to spend. It is advisable to stay slightly below your total figure to allow for any surprises that might arise. An interior design budget will be greatly influenced by some factors such as:
Type of home
Size of home
Type of furniture, material and appliances
Professional interior designer fees or fees of contractor
Material moving costs
Extra charges or last-minute changes charges
It is always beneficial if you determine how you are financing your home renovation cost before setting a budget. If you are going to paying in cash, taking out a loan or applying for credit, the renovation budget needs to fit within the limit of your available funds.
When it comes to deciding the home renovation budget, you require a detailed plan and plenty of research. It is always challenging to stick to a particular budget but deciding on your renovation budget makes your work easier and affordable.
3. Choosing an Interior Designer: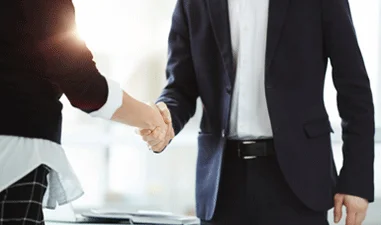 If you have decided to remodel your house, the biggest challenge that will come up when renovating a home is weighing the cost between what you want, what you need within your specific budget. No matter how good you are in selecting the right color for the wall and choosing the furniture or home décor, you still need support when embarking on your home remodeling.

Hiring an interior designer will take care of your home renovation project, a professional designer provide interior designing ideas based on your preferred style, can keep you on budget and save your time and effort.
When it comes to available resources for renovation an interior designer will be able to build a stronger bridge between you and your contractor and can head off designs misses in your overall plan. Designers are trained to think about things we may overlook and by culminating various resources an interior designer can help to make your space look unique and beautiful.
4. Choosing Materials and Appliances for Your Home: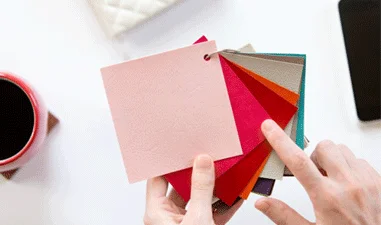 Home remodeling can be very exciting and overwhelming at the same time. Choose the style of your home that you want to have and will give you a theme on which to base all your choices. Spent some time to price the going rates for materials you're most likely to choose. Once the price decided, you'll be able to put together a budget and finalize your material choices.
Consider the following points while selecting home renovation materials:
Cost: A broad rule of thumb said you should spend about 5 to 15 percent of your home value on the renovation. Material cost is likely going to impact your budget, invest in the quality material that is worth the price tag.
Durability: Sometimes cost isn't always indicative of quality, always consider the durability of the material. Some materials are aesthetically appealing and costly, but may not be the most durable choice for your home renovation project. Non-durable material then led you to renovate home again anytime soon. That's why you should always select materials based on their longevity.
Energy Efficient: Consider materials in terms of energy efficiency in terms to enhance your home value. You can opt for energy-efficient windows, and high-performance eco-friendly materials such as bamboo or recycled materials for home renovation.
Maintenance: Using no or low maintenance materials is an add-on. These products will save your time, energy and enhance the overall look and feel of the home at the same time.
Aesthetic Appeal: Take some time to explore a wide range of materials to keep the aesthetic appeal of your home. You need to make the decisions and always consider the architectural integrity of your house so that it will add value to your property.
5. Home Insurance: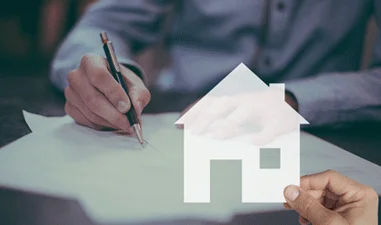 No doubt, your home is one of the most valuable assets you have. It is worthwhile to get your house covered in case any disaster strikes. Home insurance helps to rebuild the structure of your home, help to replace your belongings and protect your financial assets. A home insurance policy won't prevent damage to your home or belongings, but it helps to provide financial safety if an unexpected thing occurs.
Final Words:
Home renovation projects can seem overwhelming, but it can go smoothly if you know a couple of insider tips and tricks. Hope these above tips can make your home remodeling process easy and keep it in your budget also, helps to achieve your objectives. A well home renovation planning is the key to a successful renovation that is completed on time and budget.