The 7 Phases of a Successful Interior Design Project
Are you considering hiring an interior design company in Singapore? Before you do, you should familiarize yourself with the different phases of a successful interior design project. At the end of a well-planned and executed interior design project, you get an improved and amazing living space. But how is that achieved? The best interior designers in Singapore will work closely with you to make it happen. They will ask questions, present option, offer their expert opinion and then execute their plan flawlessly. Let's take a closer look at the different phases you will go through in this process.
1. Understanding the Client
It all starts with the interior designer getting to know the client, that's you. The interior designer will meet with you and have a series of conversations with you to understand who you are, how you live, and how you want to be perceived in the world. All this will help the interior design team determine what is the best way to design your living (or work) space.

This is the most important phase as it also involves creating a common language to express the right style and mood defined for you. The interior design will use this language to communicate the concept, spirit and nuance of the ideal interior for you.
2. Space Planning
This involves determining the scale and traffic flow of your living space. Things like what kind of furnishings you will need are also determined in this phase. The interior design will continue to ask insightful questions for the most effective space planning. Remember, interior design is not just about creating a space that looks good, but one that's functional and allows comfortable living.
3. Interior Architecture
Also referred to as architectural detailing, this includes the creation of palette of materials and finishes. This will outline the personality of your space. The interior design team will also design how the defined personality will be constructed and applied. An accomplished interior designer will use various principles and draw on their experience for the best architectural detailing. It can get a bit technical but a good interior designer will keep you from getting bogged down with the technicalities.
4. Furniture Designs and Selections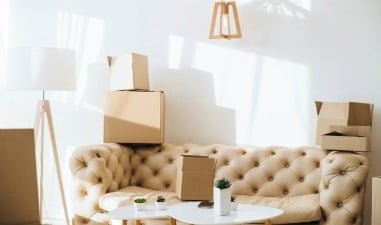 For most people this is the fun part. However, remember that it also requires numerous details that you have to consider. A good interior designer will help you go through the endless options as they will also design and manage your selections before they create the final look.
5. Buying and Commissioning of Furnishings
It can take several months for a single piece of furniture from being ordered to find its place in your home. From communicating your ideas to the craftsman to delivering it to the right place, it is a process in its own right. Here are some important steps within this process:
Selecting the style and frame type
When a furniture piece such as a sofa is customized, the supplier often makes several modifications to suit your body type and comfort profile
Selecting the finishing and other trims
Choosing the upholstery also covers a lot of things. From fabrics to patterns to stitching, several factors have to be considered.
6. Waiting
Yes, this is also a phase. Be ready to do some waiting – good things come to those who wait. Getting the right items to revamp your home (or set it up in the first place) takes some time. This is especially true if you are getting custom furnishings made. You need to be patient with the ordering and shipping process as well.

There are many ways in which, through no fault of yours or of your interior designer, your order can go off the rails. But at the end of the day, your wait will pay off, if you have the right interior design company working for you. After all time and money you invest in your interior design, you will finally have something to show for it, after a phase of anticipation.
7. Installation
This is the final phase, one that you and your interior designer have been waiting for. This is where everything has arrived and has been staged at the warehouse. All items are ready to be moved in to their pre-determined place. All the hard work of your interior designer and your patience will pay off now.
A good interior designer wants their clients to come home to a complete and comfortable living space. They will work closely with you to create an experience that you will love returning to every day. The best interior designers in Singapore will make the entire process as simple, straightforward and convenient as possible. It takes considerable skill and effort but you can count on a creative and committed team to make it happen for you.