Top Home Interior Design Trends for 2019
The modern home interior design trends are constantly evolving. In fact, keeping pace with the changes can prove a challenge. Luckily for you, some home interior design motifs and choices are becoming increasingly popular in 2019. Here's an overview of the prevalent trends:
Yeah, They Were All Yellow
These immortal words from Coldplay's 2000 song hold true when it comes to home interior design. Singapore is home to an increasing number of designers who are jumping on the yellow theme bandwagon. The interesting part is the rising popularity of yellow in interior design is mainly due to Pinterest. Not to mention, fashion designers are also incorporating yellow in their designs this season, i.e. all the more reasons for you to follow a yellow motif.
Go Eco-Friendly
An increasing number of homeowners are incorporating eco-friendly changes in their house interior design. You can change your lifestyle and go vegan or vegetarian, and at the same time, opt for a more sustainable home design. For instance, you can reduce your use of plastic and set up the means to recycle the garbage you otherwise dispose of on a regular basis.
Velvet Works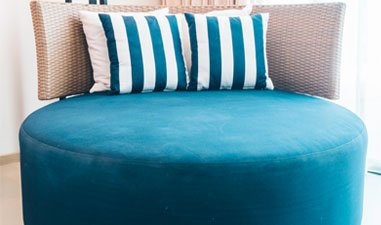 Velvet is one design trend that has been in vogue for some time, yet the popularity does not seem to be dwindling one bit. You can incorporate a unique texture in any space by opting for velvet. Furthermore, the colour options available to you with velvet allow you to play with deep tones and create a mishmash of different shades. In other words, you can opt for any colour scheme for your home décor when you go velvet.
Oppa Scandinavian Style
One trend that experts often predict will go out of fashion is the good old Scandi. Scandinavian design works perfectly for modern home interior design. As long as you can pick an interior designer that is familiar with this simple and timeless motif, you can go Scandinavian without much hassle. Add some neutral and classic shades, while creating a cool look.
Flora and Fauna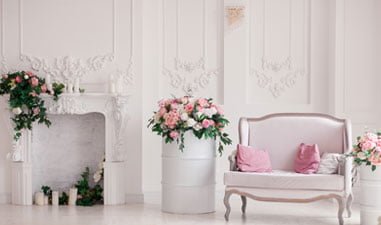 Floral designs are highly popular among homeowners in Singapore. Yet, this year, the trend changed slightly, with leaves becoming an integral part of the mix. You can select from foliage prints to different gardens. In other words, green is at the forefront of this design trend that you can incorporate with the assistance of a professional interior design company. Singapore, though offering decent weather throughout the year, can get hot at times. Create a cool ambience indoors by going leafy. You can even throw in a few plants into the mix!
To the Stars!
An interesting trend emerging in home décor this year relates to stars and all things cosmic. You will find home designs that incorporate stars, planets, and even Zodiac signs. Surely, these designs make for an interesting choice and enable you to make your living space distinct from any other home you visit.
Beige is Popular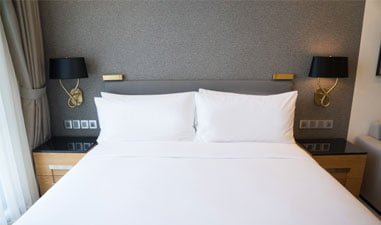 Grey has been the colour of choice for designers seeking to achieve a neutral tone. 2019 is seeing a shift in the way colour schemes work, with modern home interior design trends favouring beige over grey. If you are seeking to create a warm, neutral ambience indoors, beige is the way to go. You can go for an earthy palette, or go soft with the paint choices, if you opt for beige as your colour of choice.
Holiday Home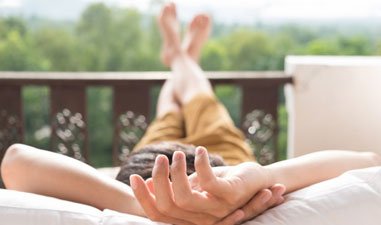 The main reason people head out on holiday is that they want to escape the humdrum of city life. Often, your apartment becomes a de facto prison, where you just kill time; waiting for the next vacation you can head out on. You can, instead, create a theme that turns your home into a hotel, offering the look and feel you expect when you head out for a break. Mediterranean is the way to go, if you want to create a 'holiday home'. Of course, you will not be able to soak in the sun on the beach, but otherwise, the effect somewhat mirrors what you can expect at a hotel when you are on vacation.
Throw in Slogans
A trend that interior designers are sourcing from the catwalks, slogans allow you to incorporate a bit of personality into the mix. You can find cushions and candles that feature bold statements as well as some pearls of wisdom that you could do well to imbibe. In fact, you can go the other way as well, picking out pieces that incorporate puns and satire, rather than just straight talk. And of course, the good old-fashioned single-word accessories are in fashion as well.
So, if you want to update your home interior design, the trends above can provide a good place to start. Locate a designer who can turn your ideas into reality and you can upgrade the look and feel of your home to plush modern home interior design.