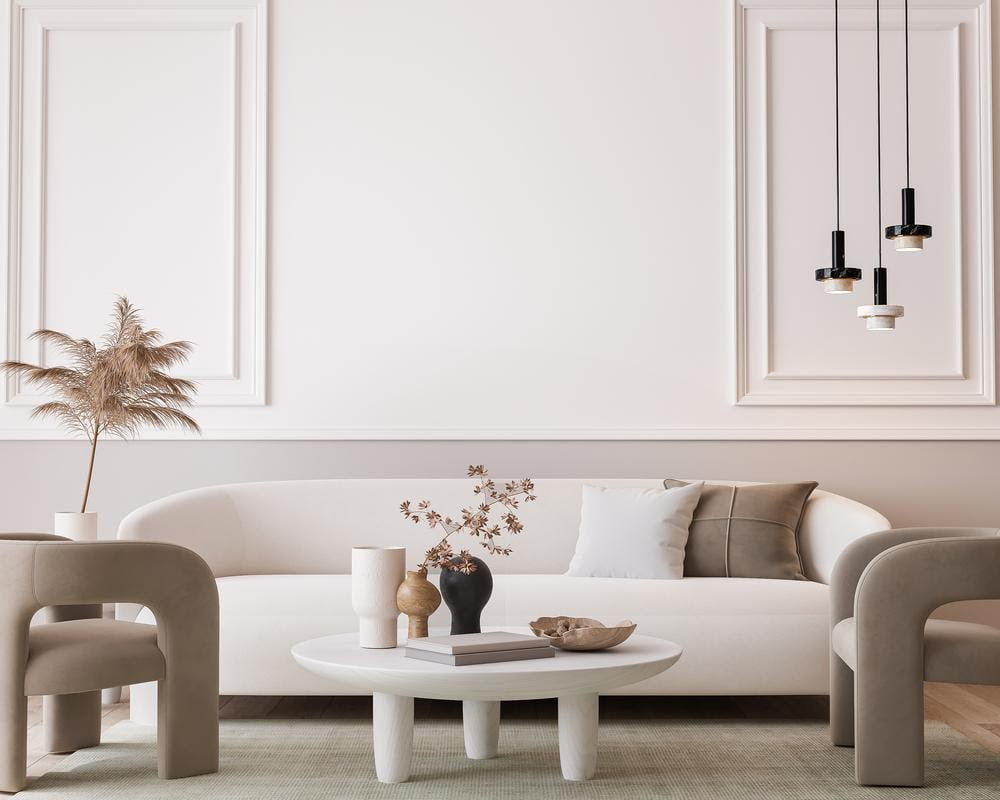 If you've been following home decor trends lately, you may have noticed that curved furniture is becoming increasingly popular. Here are a few reasons:
Curved furniture adds visual interest and dynamism to a space.
It can help create the illusion of spaciousness in a small room.
Curved furniture is often perceived as being more comfortable and inviting than traditional straight-line pieces.
It can be used to soften hard edges in a room and add more visual appeal to your overall interior.
Curved furniture can also add a touch of elegance and sophistication to any room, and it's perfect for creating an inviting and relaxing atmosphere. If you're ready to make a bold statement with your furnishings, 2022 is the year to do so with your trusted interior design company in Singapore.
Looking to upgrade your interior with the latest home decor trends? Here are a few more worth considering for your abode for 2022:
Sustainable and eco-friendly materials
With a growing emphasis on sustainability, you can choose furniture that is not only made of recycled materials but also manufactured with minimal hazardous chemicals. That would mean lesser exposure to volatile organic compounds (VOCs) released into the air, improving your indoor air quality in the long run.
In order to make your home more environmentally friendly, one of the best ways to do this is by using responsibly sourced recycled or recyclable materials such as wood, cork and bamboo. If you're looking for more ways to create a greener home without sacrificing style or comfort, rest assured that you can find a wide furniture selection that will be kinder to the planet.
Vintage pieces
As you look for more sustainable options, you can also incorporate aged furnishings and accessories to add character into your home. In fact, many homeowners are drawn to the antique charm of vintage furniture. Some people appreciate it for its history, while others buy into the idea that older pieces last longer. As it's typically made with more durable materials than modern ones, the appeal of vintage furniture can be both nostalgic and practical.
Multifunctional furniture and spaces
Venturing beyond single-use rooms, multifunctional furniture offers multiple purposes so homeowners like yourself can enjoy the flexibility of the space you have. For example, instead of purchasing a coffee table specifically for displaying items on top of it, purchase one that can be extended or come with drawers to offer additional storage.
With continuous work-from-home arrangements for many in Singapore, this also brings about some interior design changes that will continue into 2022. From dedicated home offices to multi-purpose furniture, more can be done to give you more practicality and functionality at home.
Minimalism
Finally, minimalism has been an ongoing trend for a while now and it is here to stay in 2022. Minimalist design is all about stripping down the unnecessary to create a clean, simple, and uncluttered space. This type of design philosophy can be applied in both large or small spaces to achieve your desired look. It's not just about white walls and modern furniture – it's about considering how every piece in your home contributes or detracts from the overall feel of the room.
The key focus for this style is on using functional pieces that have an aesthetically pleasing appearance. From where you place your plants to what colour scheme you choose, there are some tips and tricks to guide you through creating a minimalist interior space that you love.
Start planning for 2022
How do you know which style is best for your home? What are some of the key features of each style? For the design of landed houses, condos or HDB homes in Singapore, you can count on Zenith Arc to get you on the right track for 2022. Whether you're looking for renovation or interior design services, discover how we can explore new ideas and trends to create a beautiful home for you. Get in touch with us for more information.