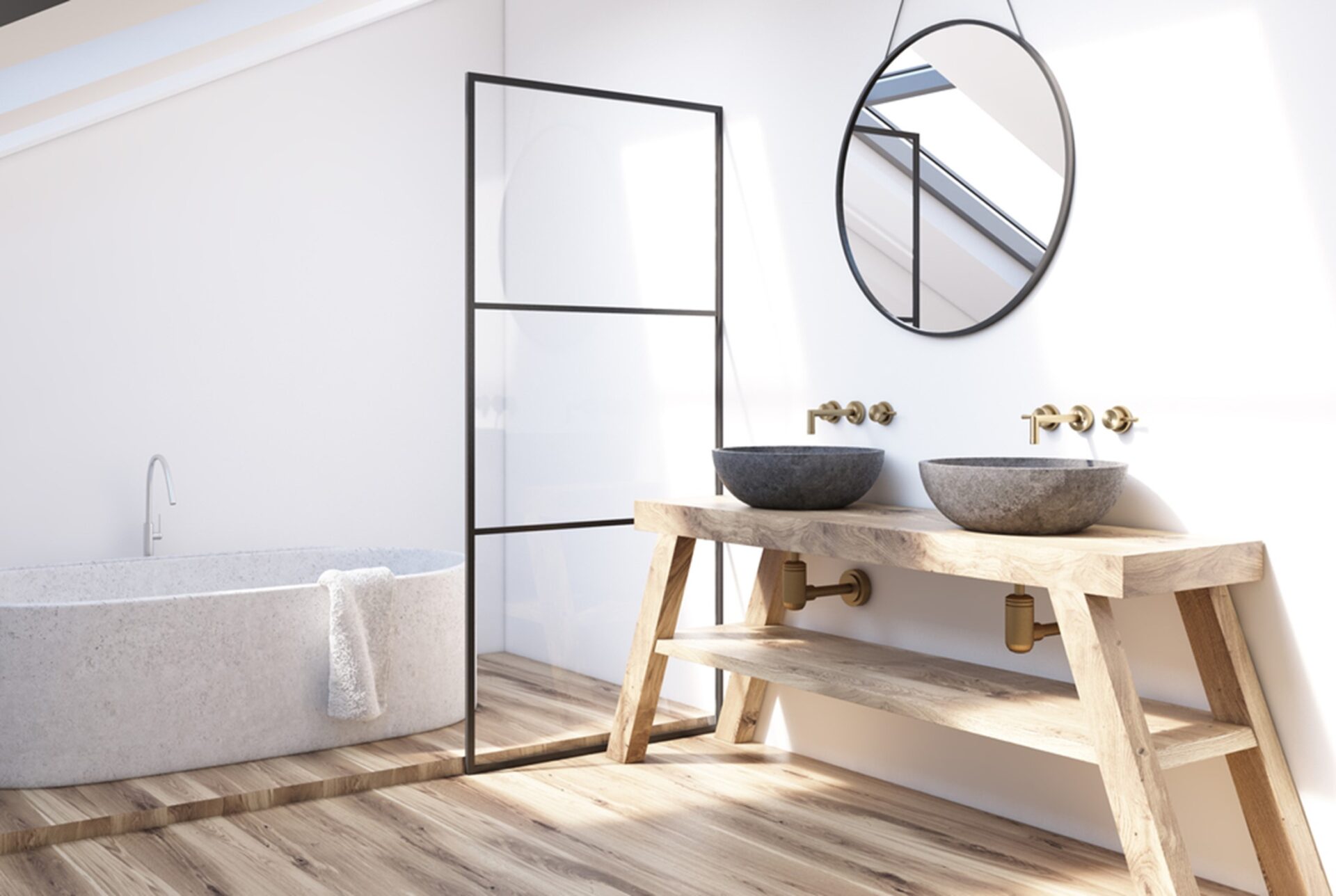 The oft-quoted phrase "less is more" is one of the key tenets of minimalist design. This increasingly popular trend of minimalism borrows its style and essence from the more contemporary interior design distilled into a simple holistic approach. With minimalism, you can make selective and thoughtful choices that allow your home to stand out and appear much more spacious. If you've always wanted to attain your minimalist dream home but were unsure where to start, do not fret! Here are some minimalist interior design tips and tricks for you to borrow if you're thinking of sprucing up the place yourself:
5 Minimalist Interior Design Tips if You're Doing it Yourself
1. Go for an open floor plan
For starters, an open floor plan can allow more natural light in comparison to a house with more walls, which will contribute to a more well-lit space. With a more spacious house, it will seem less cluttered and further enhance the focus on your carefully selected furnishings. After all, minimalism isn't just about what you add in but equally about what you leave out that provides a flourish of functionality and elegance to your modern home interior design.
2. Choose a neutral colour palette
A neutral colour palette is also essential in minimalist interior designs and a popular choice is an all-white ensemble. The simplicity and uniformity help to ensure that the overall look is not oversaturated and chaotic. While all whites are an easy pick, you can always vary your selection by picking across the spectrum of warm white tones. Hues like eggshell along with additional greys and earthy browns will certainly complement the subtlety as well.
3. Play around with different textures
Don't hesitate to experiment with different textures for your home. One idea is borrowing from the Japanese style, as it lends itself well to the minimalist genre. This style of interior design espouses the use of light muted colours, incorporating uniquely different textures like straw, wood or bamboo. Such an artistic choice can improve the tactile aspect and add a simple yet natural vibe to your home.
4. Prioritise multi-functional furniture
In minimalism, clutter is probably your biggest enemy, even more so for homes with space constraints. Since less is more here, it is apt to prioritise multi-functional furniture and design with purpose in mind. Items such as a large and spacious table that can double up as both dining space and work desk. From wall-mounted foldable tables to bed-desk hybrids, there are many options out there for multi-functional furniture.
5. Shop for simple line furnishings
Remember, the minimalist style is clean and visible, unfettered by excessive or unnecessary trappings and items. Simple line furnishings on large items like beds and tables are beneficial in providing a clean design with straight and sharp lines that exude simplistic elegance.
Conclusion
Finally, one should always seek to stay clutter-free as a cluttered and messy home can easily disrupt the minimalist style. Yes, this means it is important to stay tidy and organised to maintain your minimalist design in the long.
We hope you have enjoyed our tips and tricks to mastering a minimalist home interior design in Singapore and be inspired to continuing looking up the latest custom home interior design trends to help you with a suitable home renovation. If you are in need of the services of the best boutique interior design firm in Singapore, please contact us to find out more. We are experienced in handling small house interior design works in Singapore, and can provide a free consultation to come up with a suitable custom home interior design package that fits your needs and requirements.