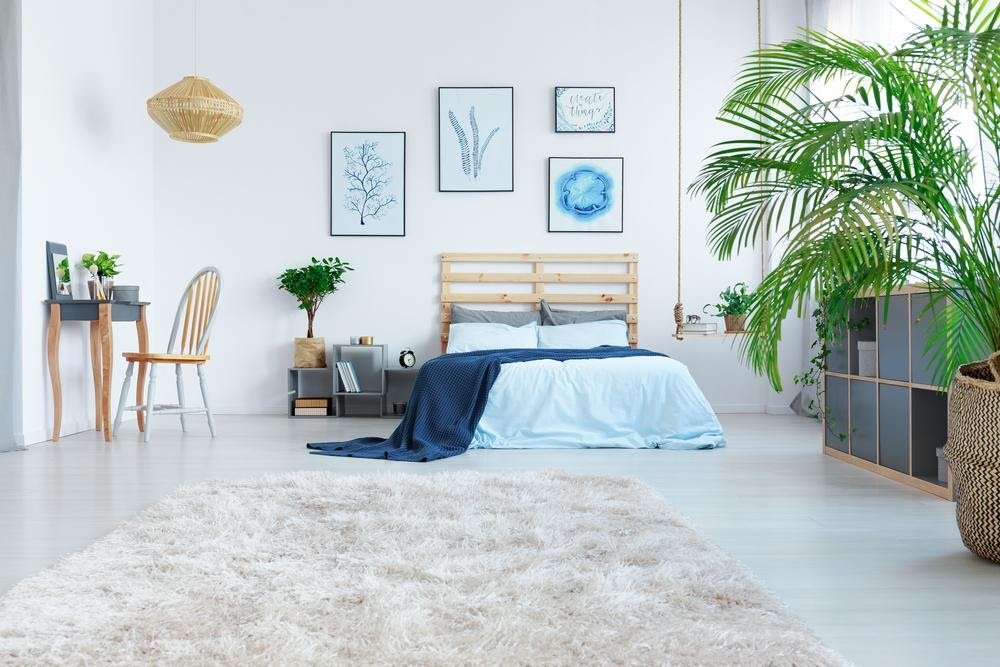 An open floor plan home is usually designed without any walls or dividers to separate rooms. This type of house interior design often includes an open kitchen, living and dining room area all in one space. In fact, open floor plans can work incredibly well for small homes in Singapore when done properly by a reliable contractor for your renovation process.  
By utilising every square inch of the space, it can make your living space feel larger and more spacious. You can essentially use one room for multiple purposes like comfortably working from home while watching your kids in the same space. Here's why you may consider incorporating the open floor plan in your abode.
Advantages of an Open Floor Plan in Homes
For starters, an open floor plan blurs the lines between individual rooms and maximises the use of all of your living space, eliminating wasted spaces like hallways. If you are living alone, you can also think about open-concept bathrooms and walk-in wardrobes to transform your space. When it comes to designing and furnishing your interior, you aren't limited in terms of your choice of furniture. Take advantage of this opportunity to unleash your creativity and personalise your space. 
On the other hand, open floor plans also encourage interaction by creating large common areas where everyone can gather to spend time together. For families with young children, the open floor layout will not only create a bigger space for the little ones to explore and play, but it will also make it easier for parents to keep an eye on them.  
If you're planning to remove a wall and achieve the open floor design, there are many reasons why this is a good idea. It can make your home feel much larger than it actually is and allows for better airflow. With all of the benefits that come with removing a wall, it's easy to see how one room can quickly turn into two.
Can My Walls Be Hacked? Key Considerations for:
Condos
For condo renovation in Singapore, take note that you are unable to hack the structural walls in your home. Permission is required before going ahead with any alterations to common property. A key rule of thumb is to get confirmation from your management office beforehand for your proposed partial or full demolition of walls. 
HDBs
With the Home Improvement Programme (HIP) in Singapore, it's easy to see why renovating is at the top of the mind for many HDB flat owners. However, there are some general guidelines to abide by before you embark on your renovation works. Similar to condos, structural walls cannot be torn down. That being said, you do have the option of hacking gable-end walls and normal walls. 
Once you have discussed this with your trusted interior design firm, be sure to get written approval from the HDB to get started. 
For a Successful Open Floor Plan in Your Home
Get the help of a CaseTrust-accredited company like Zenith Arc in Singapore. HDB-approved and BCA-registered contractors can give you the assurance of a smooth hacking job done as part of your renovation process. More importantly, once you have hacked down your walls, our expert team can help you strategically plan your interior design and pull off the open floor plan effortlessly.  
Designing a home can be tricky, more so when it comes to designing an open-concept floor plan. These homes have a lot of advantages but they also come with some unique challenges that you need to know about before starting your project. Take a look at some of the best ways to create an open-concept floor plan that works for you:
Open spaces create the illusion of less square footage, so avoid choosing too many large pieces that will make the room feel smaller than it actually is.

Be careful where you place furniture, keeping in mind there are lesser walls or doors blocking certain areas. Everything has to flow together nicely for maximum comfort and style.

Ensure each area flows well with its surroundings to achieve a cohesive look.
Feel free to reach out to us for a free quotation and consultation today. We provide interior design services across HDB, Condominium and Landed Housings! Check out our interior designing tips to live large in a small space to learn more.