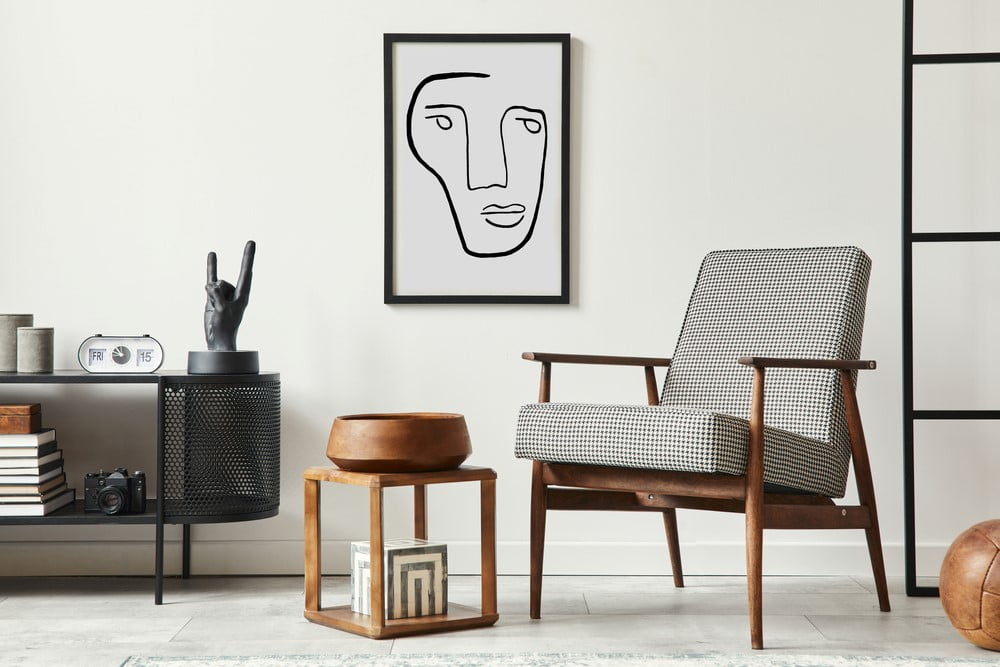 Scandinavian style is very appealing nowadays due to its timeless clean and classy design, which can thrill minimalists everywhere. Owing to its roots from the modernist school, Scandinavian design seeks to strike an optimal balance between simplistic functionality and beauty in design. As such, Scandinavian design can often include minimalist palettes and warm cosy accents with the help of eye-catching modern furniture. For homeowners in Singapore, here are some design tips on how to obtain a sleek and stunning Scandinavian interior design.
What are the Elements of Scandinavian Design
1. Quality
As mentioned, Scandinavian design is characterised by simplicity and minimalism. The relatively small size of traditional Scandinavian homes fuels the need to avoid clutter and maximise available space. The focus of this type of interior design is therefore on the quality of materials used, not the quantity. By invoking "less is more", you may focus on several classy, high-quality pieces that are purposefully placed in order to nail the functional yet beautiful aesthetic.
2. Abundance of sunlight
Due to the relative lack of sunlight up north in the Nordic regions, Scandinavian design has always had a strong emphasis on the maximising of any natural light coming through windows. An abundance of sunlight is something that Singapore always has readily available, so the key here has to be harnessing that light appropriately. One bright idea would be the use of sheer curtains for example, in order to allow sufficient light in without being too jarring and harsh, or overheating the room itself. Modern lighting like pendant lamps and even candles might be used to produce a bright, warm and cosy mood within the room.
3. Wood and metal
Wood is a traditional cornerstone of Scandinavian design frequently incorporated in home decor, ranging from flooring to fixtures. Modern advancements in design however have led to a rising combination of both wood and metal elements used in tandem in order to create a simple look. This is especially the case for lighter warm woods which can truly spruce up your apartment with an effortlessly classy and cosy atmosphere.
The use of metallic light fixtures or brass pendants, when paired with wooden furniture, can also leave your house with an illuminating shine that is sure to reflect well on you when you have visitors over.
4. Choice of colours
Scandinavian homes often have white walls as well as furniture that matches those walls, in order for said furniture to stand out. Colour palettes are usually more muted, in particular seeking to avoid overwhelming or strong colours. In order to create a soothing and neutral effect, there is a strong emphasis on light shades of white, cream, grey or black with pops of bright colours for accent pieces. A good idea is to include carefully curated artwork to add a burst of sharp colour, dynamic contrast and life to the otherwise neutral base of the room.
Make the Right Interior Design Choices
In conclusion, the Scandinavian style is unique in comparison to other styles of home decorating even though some elements can share some similarities for you to borrow ideas from. Be it for your condo, HDB or landed house renovation in Singapore, these Scandinavian interior design tips can come in handy to inspire your own modern home renovation.
Check out the latest custom home interior design trends to help you through learning more about modern house interior design. If you are looking for a reputable contractor for home renovation, please do not hesitate to contact the best modern home interior design company in Singapore to find out more. For more interior design tips, check out our projects on minimalist, eclectic, contemporary, luxury and Japanese styles.
Get in touch with us for a free consultation today.